Educator: Lack of vocational training fuels Puerto Rico's jobless crisis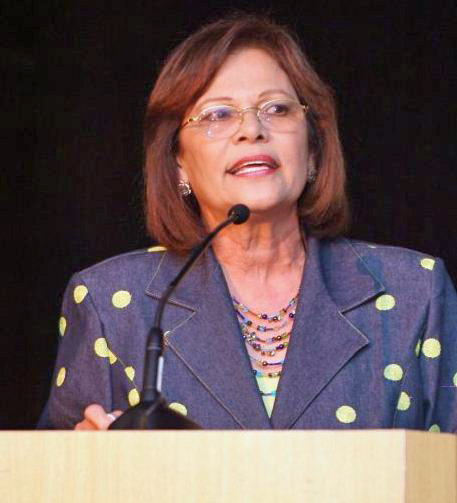 A fundamental part of Puerto Rico's unemployment and economic crisis responds to government neglect to teach vocational education and skills in demand in today's job market, said Carmen Z. Claudio, former president of the Puerto Rico Association of Private Education, during a community activity held recently at the Thomas Alva Edison School in Caguas, entity she heads.
"A society's economic activity is measured in several ways, among them by the value of goods and services produced. This production depends heavily on enough and efficient labor, and its alignment with the needs of the current and projected job market," she said.
"Our dangerous labor participation rate of less than 40 percent and an unemployment rate of conservatively around 14 percent is largely the result of decades of poor vision, and not recognizing that vocational and technical education is vital to the island's economic progress," said Claudio, a former president of National University College.
During her presentation, she recalled how in 2001 UNESCO warned that vocational and technical education is vital to the economic development of countries given the great scientific, technological and socio-economic rapid progress and changes in globalization, information and communication.
Moreover, she cited the Organization for Economic Cooperation and Development, which recently stated that "the high youth unemployment is not inevitable, even during an economic crisis, but it' a result of the lack of real interaction between the economic needs and public policy."
Neglect and indifference
"One of our failures, and for which we are paying, is the neglect and indifference by the government to vocational and technical education, an action that is a result of the limited overview of neglecting the island's future and labor reality," she said.
Claudio questioned why the public sector has failed to provide a system of "quality and accessible technical and vocational education when it has had all the means to do so, and beyond this, why the University of Puerto Rico abandoned the extraordinary and visionary model of regional colleges."
"This government neglect has been faced by business-minded people who have developed a private vocational and technical sector to try to meet the labor market's needs for skilled labor, but this does not fix the damage caused by the lack of a realistic government policy on real the needs of our labor market," she added.
The private sector's contribution in non-university postsecondary education to fill the void left by the public sector and in the production of goods and services through the thousands of graduates from this successful educational system is not yet fully quantified in Puerto Rico, said Claudio, who added that it is long overdue for the government to seriously address an area "as abandoned as this one that is a key part of the economic recovery," she said.
"There is no economic plan that can be successful if we don't harmonize the needs of the labor market with education we offer to meet them. We must overcome the lack of a common agenda, even within our own political parties, and the inability to generate, agree and implement smart strategies," she said.