Electriq expands programs in Puerto Rico with partner Barrio Eléctrico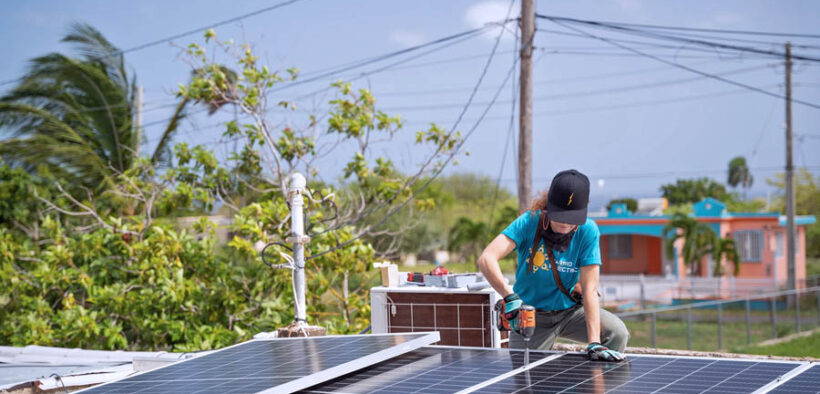 Electriq Power, a provider of intelligent energy storage and management for homes and small businesses, has announced the expansion of its engagements with Barrio Eléctrico in Isabela to deliver energy storage to households in Puerto Rico.
Barrio Eléctrico installs solar and energy storage systems with zero upfront costs in homes in their communities. Electriq's PowerPod 2 battery-based energy storage systems will help many more households and organizations reduce their reliance on fossil fuels and decrease their electricity costs, the company stated.
Electriq has been working with Barrio Eléctrico since mid-2022 to offer a reliable electricity source.
"The success of the two programs has paved the way for the next phase, further strengthening the partnership through firm commitment for Electriq's battery storage systems," the company stated.
"We're excited to be able to expand our role in bringing reliable, affordable clean energy to households in Puerto Rico and Washington, D.C., whatever their income," said Frank Magnotti, CEO of Electriq Power.
"Since Electriq was founded, we have held the belief that access to clean, dependable energy should not be limited by financial constraints," he continued. "We're delighted to be working with partners like Barrio Eléctrico … who hold those same beliefs and have the drive to make a significant impact on the lives of many families and small businesses."
Barrio Eléctrico's community-based energy services work with local groups and municipalities to offer access to and foster an economy powered by solar energy with battery storage.
The Department of Energy's allocation of $450 million from the Puerto Rico Energy Resilience Fund will increase residential use of solar energy and its storage. Barrio Eléctrico said its Home Solar Program is ready for the 40,000 homes the DOE intends to serve.
"Puerto Rico has huge economic potential, but is held back by unreliable electricity," said Lauren Rosenblatt, acting CEO of Barrio Eléctrico.
"Our vision is to empower communities to take control of their own electricity. With committed partners like Electriq, we aim to make that vision a reality as quickly as possible," she concluded.