EVERTEC, ATH Network bring joy to 100 children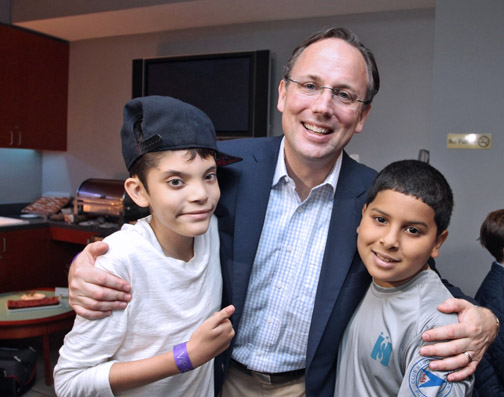 EVERTEC and the ATH Network recently joined efforts to give the opportunity to seven Puerto Rico-based nonprofit organizations focused on providing services to children with special needs to bring their participants to Disney on Ice and enjoy VIP treatment at the ATH Suite at the José Miguel Agrelot Coliseum.
The selected organizations were: Nuestra Escuela -Tau Center; Hogares Rafaela Ybarra; Fundación CAP; Fundación Hogar Niñito Jesús; Hogar de Niñas de Cupey; Boys and Girls Club; and SER de Puerto Rico.
EVERTEC and the ATH Network took more than 100 kids between the ages of four and 18 with special needs, from high-risk communities, or kids removed from their homes for their safety to the show.
"We're thankful for the opportunity to take our students to an event in which they can enrich their imagination and fulfill their dreams of seeing Disney's characters, while having fun with other children," Nilda Morales, President of SER de Puerto Rico.
"With this initiative, EVERTEC and the ATH Network promote our mission in which our participants should have similar opportunities to live, learn, work and play," she said.