ATH network donates $10K to 2 nonprofits in San Juan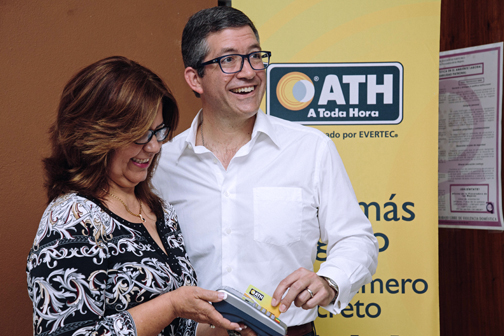 The Red ATH, Puerto Rico's main electronic payments and ATM network offered by EVERTEC, recently gave $5,000 each to nonprofits Hogar Ruth and Casa de Niños Manuel Fernández Juncos, collected through its "Share a positive message during Christmas" campaign.
The effort was conducted through social media and responds to the Red ATH's interest of reaching communities in need. The donation was transferred electronically, in keeping with EVERTEC's electronic environment, company officials said.
Through the digital effort, Red ATH sought to promote the true meaning of Christmas and motivated users to share positive messages through their social media profiles. Hogar Ruth and the Casa de Niños Manuel Fernández Juncos are nonprofit institutions dedicated to providing services to battered women and children, and shelter for abused or neglected youth, respectively.