Executive appointments at Triple-S, DMO, Evertec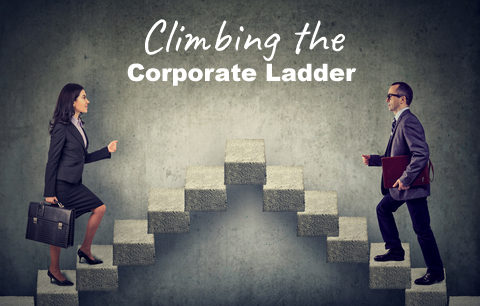 This edition of Climbing the Corporate Ladder highlights the appointments of four top executives in the insurance, tourism and technology industries.
Triple-S names HR, communications officers
Triple-S Management Corp. President Roberto García-Rodríguez, announced that Ilia Rodríguez-Torres as chief human resources officer and Ivelisse M. Fernández as chief marketing and communications officer.
"The appointment of these outstanding professionals gives me great satisfaction, as our company gains two great talents that have been proven in various industries in which they have demonstrated not only their knowledge, but also their strategic skills to support a company's business goals," said García-Rodríguez.
Rodríguez-Torres, who holds a doctorate degree in industrial-organizational psychology and is the author of the book "Role Clarity in Organizational Design: Linking Workforce Value to Company Financial Performance," has extensive experience in the pharmaceutical and financial industries.
In the leadership positions she has held previously, she stood out for her performance in areas such as design and organizational development, culture change and identification and development of talent, as well as development and implementation of metrics for human resources.
Prior to her arrival at Triple-S, Rodríguez-Torres led human resources at Beliv, a multinational company that develops and markets healthy beverage brands, and previously, human resources director at Ferring Pharmaceuticals. She also led human resources teams at Doral Financial Corp. and Merck (Puerto Rico and the Caribbean) and worked in Training & Development at Banco Popular.
Meanwhile, Fernández will oversee the strategies to continue strengthening the relationship between the Triple-S brand and its members, providers, customers and business partners of all our business segments: health, life and property. Her experience in brand development and acquisition and retention strategies in the health industry are of particular value to the company, said García-Rodríguez.
In addition to her experience in the marketing area, Fernández also has extensive knowledge and experience in ​the ​human resources area, particularly in talent development.
Prior to joining Triple-S, she served as the chief administrative officer of MMM Holdings, LLC. She began her professional career at Banco Popular, an institution in which she held positions of increasing responsibility and complexity, until she was appointed senior vice president of human resources.
Fernandez holds an MBA from the Kelley School of Business at Indiana University, a master's degree in labor relations and human resources from Ohio State University and a bachelor's degree from the University of Puerto Rico, with a major in human resources.
DMO appoints chief sales officer
Brad Dean, CEO of the newly established Puerto Rico Destination Marketing Organization, announced the appointment of Ed Carey as its chief sales officer, effective May 28, 2018.
Carey is the most recent executive to join the new DMO's leadership team since Dean was appointed CEO in March 2018. The new DMO will become the Puerto Rico's official off-island sales and marketing organization effective July 1, 2018.
An industry veteran with more than 25 years of hotel sales and marketing experience, Carey is an established and respected leader throughout the hospitality industry. He brings to the DMO the ability and leadership to create awareness through targeted sales campaigns in both the domestic and international meetings and conventions and leisure travel markets.
As an active member of Puerto Rico's travel and tourism industry for many years, Carey is well versed in the local business market and has an exceptional track record to generate new and return business for the Island.
As chief sales officer, Carey will lead the Sales & Services team which includes both meetings/convention/incentive and leisure sales.  Locally, he has achieved measurable results, specifically increased sales and occupancy rates for island hotels and resorts, including the El Conquistador Resort and Las Casitas Village, A Waldorf Astoria Resort.
There, he was able to strategically re-position the resorts and dramatically increase the properties' operating performance, ultimately increasing bookings following the Zika crisis.  During his time with the El San Juan Hotel & Casino, he successfully positioned the property as a premier destination and leader within the luxury market.
Prior to his most recent work with Puerto Rico's hotels and resorts, Carey established successful sales and marketing strategies while working with the Boca Raton Resort & Club – A Waldorf Astoria Resort, one of America's most iconic resort destinations, with more than $200 million in annual sales.
"I am honored to be part of this dynamic team and look forward to advancing our industry forward," stated Carey. "Puerto Rico offers state-of-the-art meetings and convention facilities, and is ready to host extraordinary events with the spirit of hospitality and unique culture the island has always been known for."
Evertec names marketing, communication and innovation SVP
Guillermo Rospigliosi, executive vice president of product, marketing and innovation at Evertec, announced the appointment of Alexandra López-Soler as senior vice president of marketing, communication and innovation for the company.
This appointment responds to Evertec's continued commitment to growth and expansion in Puerto Rico and Latin America, the company stated.
"We're very excited to have Alexandra as part of the Evertec team, as a professional with proven experience in the world of financial technology and the banking industry, thus strengthening our management team," Rospigliosi said. "I am confident that Alexandra's contribution and leadership will strengthen our growth and positioning in the region."
López-Soler has held various executive positions in recognized companies in Puerto Rico and the U.S. over her professional career of 20+ years. Prior to her appointment at Evertec, she worked as GFR Media's main auditing and marketing officer and her past experience also includes executive positions at Oriental Bank, Doral Bank, Citibank, PopuliCom, StarMedia Network and Procter & Gamble.
López-Soler holds a master's degree from the School of Business Administration at the University of Michigan Ross School of Business and a bachelor of arts in political science from Tufts University.