Executives appointed to posts at Green Spirit Industries, DMO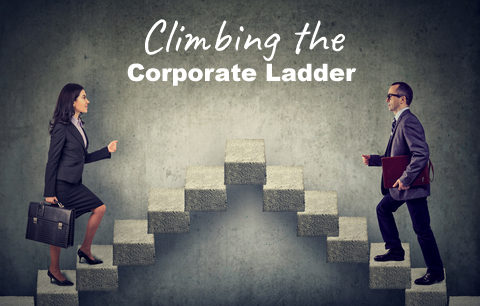 Local and stateside executives were appointed to key positions in Puerto Rico's cannabis and tourism industries this week, according to separate announcements.
Green Spirit Industries names former P.R. Ag. Sec to advisory board
Green Spirit Industries Inc. announced that former Puerto Rico Agriculture Secretary, Juan Bauzá-Salas has been appointed to join the company's advisory board, where he will serve alongside previous appointee, businessman Alexander Zhilenkov.
Salas served as Agriculture secretary from 1986 to 1990. He has been active in agricultural consulting in Puerto Rico for more than 40 years, advising a long list of international companies, including Libby, McNeill & Libby, Chiquita International and GH Technologies, AC.  In addition to consulting, Salas served as general director of agriculture and canneries for the Puerto Rico Lands Authority.
"We are honored to have former Secretary Salas join the Green Spirit Advisory Board," said CEO Les Ball. "His knowledge of the agricultural landscape will be instrumental to our longterm plans to grow our cannabis assets in Puerto Rico."
Salas received his BSc.A and CAAM degrees from the University of Puerto Rico, and his Certificate in Controlled Environmental Agriculture Studies from the University of Arizona. He went on to study government management and administration at Harvard University's John F. Kennedy School of Government.
DMO appoints two new leadership team members
Brad Dean, CEO of the newly established Puerto Rico Destination Marketing Organization announced the appointments of two key members of the agency's leadership team.
Leah Chandler has been named chief marketing officer, effective mid-May and Alma Pedrosa, as chief financial officer, as of July 1. These are the first two leadership positions to be filled since Dean was appointed CEO in March 2018. The new DMO will become the Puerto Rico's official off-island marketing organization effective July 1, 2018.
The private, notprofit DMO was created in March 2017 through bi-partisan legislation that provides a $25 million annual investment to manage all global marketing, sales and promotion of Puerto Rico in collaboration with local government and industry partners.
"There is nothing greater than the transformative power of travel and tourism to help Puerto Rico, its residents and businesses continue towards its already promising recovery," Dean said.
"Leah and Alma will be instrumental in working with the Board of Directors and our stakeholders as we work to collectively ensure the DMO is a transformational structure positively impacting the Island's economic growth through business and leisure tourism," he added.
Most recently, Chandler was the chief marketing officer for the Branson Convention & Visitors Bureau in Branson, Missouri where she contributed to measurable results through a brand re-positioning and digital media strategy.
Among them, the generation of a 79 percent increase in marketing reach, four years of record tax receipts and visitation, and a 6.3 percent return on investment increase for the overall marketing program.
A 16-year veteran of the travel and tourism industry, Chandler has 10 years of agency experience representing the Missouri and Indiana state tourism accounts, respectively.
"Leah is a skilled industry leader and will be instrumental in developing and leading the DMO's effort to successfully engage with the community at large," Dean said.
"Her varied experience within the industry, leading integrated marketing initiatives in the tourism and travel sectors will add a valuable component to all the initiatives the DMO is pursuing to make Puerto Rico a premier destination," he added.
Chandler said "Puerto Rico is a unique island, with diverse attributes that make it an outstanding destination. This exceptional opportunity will allow me to use my knowledge and experience to make a transformational impact, promote a world-class destination, and support Puerto Rico's economic growth."
Meanwhile, Pedrosa is currently acting president & CEO and director of finance & administration with Meet Puerto Rico, the private, nonprofit organization charged with marketing the island as a premier meetings and convention destination. I
n this role, Pedrosa is responsible for the strategic planning and direction of the financial and administrative functions of Meet Puerto Rico. She brings a broad understanding of all aspects of a DMO. She has worked in multinational and local firms such as Ernst & Young, and RSM Associates in auditing and accounting; as well as an independent consultant for a variety of clients, including the Puerto Rico Tourism Company (PRTC).
"This new position allows me the opportunity to continue working in an industry that has a positive economic impact on the island. I'm thrilled to join a group of well-known professionals who share a strong commitment with Puerto Rico and passion for an industry that transforms lives and countries," Pedrosa said.