Executives named in entertainment, finance, accounting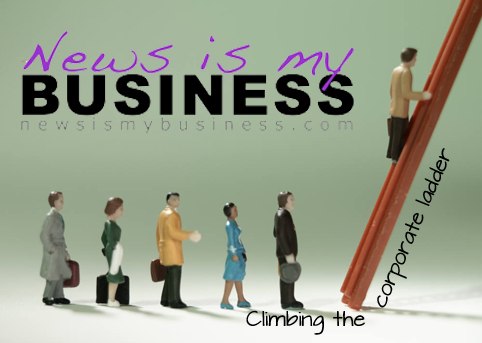 This edition of "Climbing the Corporate Ladder" includes appointments of executives in the fields of entertainment, finance and accounting, and insurance in Puerto Rico.
AEG Facilities names VP
José M. "Jochi" Dávila-Carlos, a professional with more than 20 years in the entertainment, corporate partnership sales (sponsorships), and facilities management industries, has been named vice president, partnership sales and entertainment at District Live!
The announcement came from Bob Newman, president of AEG Facilities, operators of a new 6,000-seat concert and entertainment venue being developed in San Juan, Puerto Rico and District Live!, a 5-acre hospitality and entertainment district being built by a partnership between Island Hospitality Partners (led by PRISA Group) with the Puerto Rico Convention Center District Authority.
In the newly created position, Dávila, who will report to Newman, will be responsible for overseeing the sales and servicing of all corporate sponsorships throughout District Live! and the Puerto Rico Convention Center. He will additionally have the responsibility of booking, developing and producing a variety of events and performances for the new state of the art entertainment venue.
"Having Jochi join our team marks another great milestone for this project. His track record in developing amazing corporate partnerships and positive client relationships in the market is unparalleled," said Newman.
"I am extremely happy to be officially part of the AEG Facilities family and contribute to the development of District Live!, a much needed project for the District Authority, and the entertainment industry in Puerto Rico," Dávila said.
Located adjacent to the Puerto Rico Convention Center, which has been operated by AEG Facilities since July of 2016, District Live! will be the region's most active destination for live entertainment and hospitality featuring an eight-screen premium Caribbean Cinemas VIP Cineplex, a 170-room lifestyle hotel with 6,000 square feet of meeting space, a 44,000-square foot Plaza with the Caribbean's largest LED screen and outdoor presentation stages which will serve as the ideal location for events such as art festivals, fashion shows, music performances and other special events.
KMPG San Juan Office names new managing partner
Ernesto R. Aponte has been named office managing partner of KPMG LLP's San Juan office. He succeeds Miguel R. Venta, who has retired after more than 30 years with the firm.
Aponte is an audit partner with more than 23 years of experience serving financial services and consumer markets clients in Puerto Rico. He's been based at the San Juan office since 1990.
"I'm honored and excited to be leading this office," said Aponte. "We have a great team here, experienced and strong, and we're dedicated to providing ever-more valuable professional services to a wide range of clients."
"Ernesto has been a key part of San Juan's cross-functional growth over the last three years with significant wins from major clients," said Joe Paradise, head of KPMG's Coastal Business Unit, which, in addition to San Juan, includes offices in North Carolina, South Carolina, and Florida. "He's an outstanding leader, manager, coach, and mentor."
Aponte, who hails from San Juan, is a KPMG National Instructor and frequent speaker and panelist for the Puerto Rico Society of CPAs. He also served as president of its Insurance Committee 1999-2000. He joined the firm in 1990 and was admitted to the partnership in 2001. Aponte serves on the board of Casa de Niños Manuel Fernández Juncos, a local not-for-profit organization dedicated to caring for children, mostly victims of abuse, abandoned and neglected.
QBE Insurance appoints CEO
QBE Insurance announced the appointment of Luis Mathieu as CEO of QBE Puerto Rico effective Feb 1. Currently based in Miami as Head of Underwriting Latin America for QBE, Luis will relocate to San Juan.
As CEO of QBE Puerto Rico, Mathieu will be responsible for driving QBE's strategy and growth within the local market, including the continued expansion of its commercial lines business in the country.
In keeping with QBE's vision to be the insurer that builds the strongest partnerships with customers, Mathieu will lead QBE's operations in Puerto Rico and will be working closely with our customers and distribution partners.
Alessandro Jarzynski, chief underwriting officer, Latin America said: "[Mathieu's] career has included roles in underwriting, claims and general management. With more than 27 years of experience in life, non-life and reinsurance, we are confident that he can and will successfully expand our business in Puerto Rico under our Emerging Markets profitable growth strategy."
Prior to joining QBE in 2015, Mathieu held various managerial roles including LatAm Director at RSA in charge of Technical, Claims, Reinsurance, and Insurance Risk. He also spent 12 years at Chubb, where he served in multiple positions including CEO of Colombia and Brazil as well as Technical Director in Venezuela. Previously, Luis was CEO of a start-up insurance company in Panama and President of Seguros Alfa, the second largest insurance group in Colombia.
Mathieu appointment follows the relocation of the current CEO Peter Rebrin to Sao Paulo after his appointment as the CEO of QBE Brazil, also effective Feb. 1.