Ferry operator ramps up PR/DR schedule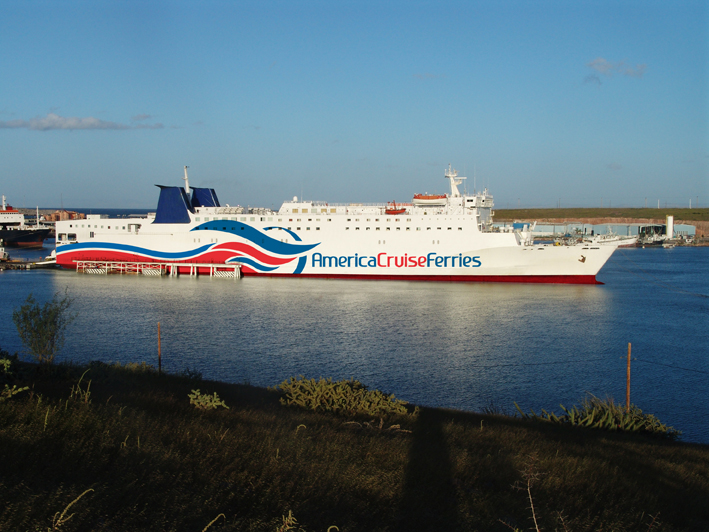 Three months after reinstating the maritime connection between Puerto Rico and the Dominican Republic, America Cruise Ferries is ramping up its weekly schedule with an additional trip from San Juan, company officials said Friday.
"Since we started to offer our services in June with our modern passenger ship that has a greater capacity to carry cars and freight, we have noticed a demand for more frequencies in the arrivals and departures from the port of San Juan. Responding to the claim we are increasing that frequency and we have changed our travel schedule seasonally," said Eric González, executive vice president of Marine Express, operator of the America Cruise Ferries service.
To expand service out of San Juan, the ferry operator worked with the Port Authority and the U.S. Homeland Security Department to launch the service starting Friday. The new schedule calls for two departures, Mondays and Fridays, out of San Juan and one departure out of Mayagüez on Wednesdays.
Marine Express and America Cruise Ferries revived the Puerto Rico/Dominican Republic maritime route in the summer, after more than a year of hiatus. So far, the company has transported close to 20,000 passengers and 4,000 vehicles between the islands since June, company officials said.
Prior to transporting passengers, the vessel was used for two months to transport cargo, carrying close to 5,000 cargo containers since April.
"America Cruise Ferries aims to develop Puerto Rico and the Dominican Republic over the next five years as the hub of our Caribbean operations, which will connect the two islands with the other major tourist destinations in the region," said Patricia Collazo vice president of sales and marketing of America Cruise Ferries.
During a news conference Friday, Tourism Company Executive Director Mario González Lafuente said the restarted service will represent a significant economic impact to Puerto Rico's tourism sector, especially since the company has vowed float more than 100,000 passengers in the next nine months.
The Tourism Company is currently working with America Cruise Ferries on promotional packages to increase family, business and medical tourism between the neighboring islands.
America Cruise Ferries offers a rate of $179 round-trip from Mayagüez and $199 from San Juan, which includes port taxes, three free suitcases per adult and two per child.