FirstBank appoints new executive VP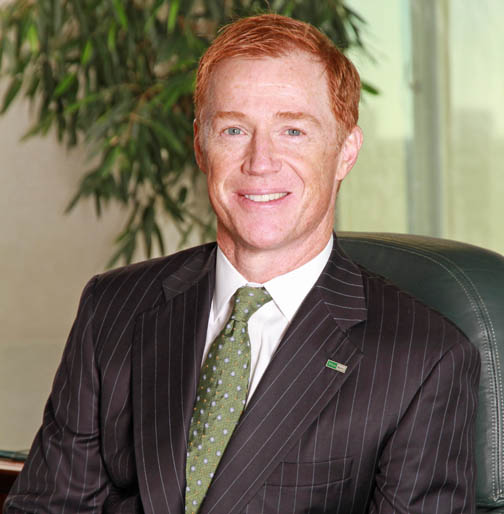 Michael McDonald, a veteran local banker, has been appointed executive vice president and director of the business group in charge of strategic direction and oversight of Corporate Banking, FirstBank Securities and FirstBank Insurance.
The newly created position is in line with FirstBank's strategic plan and responds to the organization's growth strategy, as it as it unifies multiple business areas under the same structure to maximize market opportunities, FirstBank President Aurelio Alemán said Tuesday.
"We're pleased to have Michael McDonald as part of FirstBank's team, as he is a professional with proven experience in the local and international banking industry, which further strengthens our management team," Alemán said. "I'm confident that under Michael's leadership we will achieve the expected results in these three major segments."
McDonald has held various executive-level positions in the financial industry during his more than 25 years of professional experience in the areas of asset management, investment banking and commercial banking. Prior to his appointment at FirstBank, McDonald worked for Popular Inc., first as senior vice president of corporate finance at Banco Popular de Puerto Rico and later, as president of Popular Securities, where he worked for the past five years.
"I'm delighted to be joining the group of professionals at FirstBank, an entity that enjoys prestige and occupies a privileged position in Puerto Rico, its principal market," McDonald said. "I see great potential for growth for the bank and the opportunity to maximize the strengths that we have in corporate banking, FirstBank Securities and FirstBank Insurance Agency."
His vast experience includes positions in renowned multinational companies like Citigroup, Inc. and Chase Manhattan Bank. McDonald holds an MBA from the Harvard Graduate School of Business Administration and a BA in Economics from Boston College.