FirstBank-backed student passes Codetrotters Academy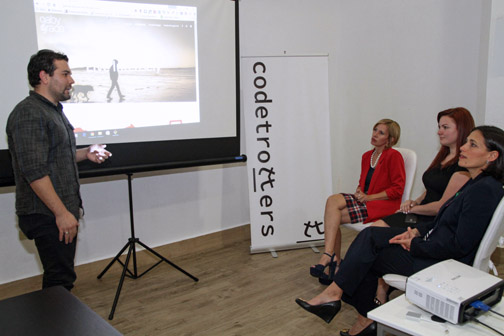 As part of FirstBank's goal to help people with limited resources to learn about and specialize in computer science, it collaborated with Codetrotters Academy to award a scholarship to program student Gabriel Rivera.
As part of the Codetrotters Academy program, Rivera participated in a series of workshops on web development and back-end programming.
"Each day we are closer to living in a world where technology predominates and evolves by leaps and bounds. This is why at FirstBank we have a deep commitment to education and take great satisfaction in helping people with limited resources gain access to initiatives such as these, where they can acquire knowledge to enter a career in programming and find employment opportunities down the line," said Carmen Pagán, senior vice president of Compliance and Community Reinvestment at FirstBank.
During his internship, Rivera excelled in creating a web page that he plans to use for his photography business. Students at Codetrotters Academy completed a series of courses in a period of 10 weeks and later received assistance to secure employment in the field.
"We are grateful to FirstBank for joining our initiative to offer these students opportunities to acquire technical and practical knowledge in computer programming.  By 2020, there will be a million job positions in programming, and only 30 percent will be filled by today's existing talent. People who learn programming today will have a great advantage," said Denisse M. Rodríguez, the director of operations at Codetrotters.