Ford unveils 3rd-generation Escape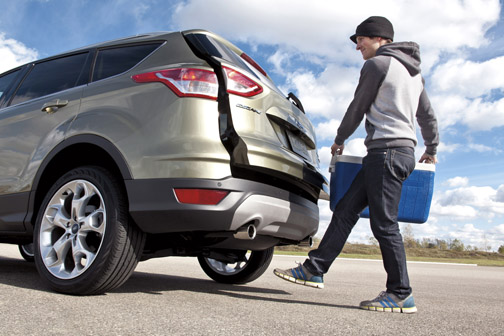 Ford Motor Company presented Thursday the 2013 model of its popular Escape SUV, which in its third generation features a fluid and dynamic design that is radically different from the boxy design of its predecessors.
The Escape was first introduced to market in 2000, and 13 years later has not only been redesigned, but also comes equipped with high-standard technology that is expected to fuel its market dominance and popularity in the U.S. mainland and Puerto Rico, company officials said.
"We call our all-new Ford Escape the 'smarter utility vehicle' because it offers the strengths that customers really value today — fuel economy, versatility and new technology that makes driving and living with the vehicle easier and more fun — all wrapped in a sleek, more modern design," said Noelle de la Rosa, Ford regional operations manager for Puerto Rico.
In addition to more cargo room behind the first and second rows of seats, the new Escape delivers fuel efficiency, unique technological features such as hands-free power "liftgate" that allows the driver to access cargo by gently kicking the center of the rear bumper, and improved interior materials and details.
The new Ford Escape is certified by the U.S. Environmental Protection Agency as the most fuel efficient small SUV with an automatic engine.