Fortuño names new EDB chief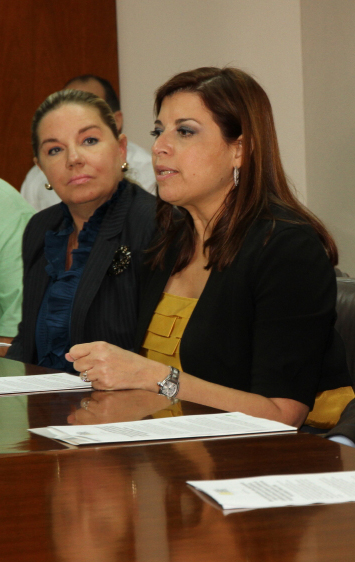 Gov. Luis Fortuño announced Wednesday the appointment of Ivonne Otero Guzmán as Economic Development Bank president, succeeding banker Lizzie Rosso who resigned to the post late last month to return to the private sector.
The appointment is a promotion for Otero Guzmán, who until now worked as the EDB's executive vice president of finances and operations. She has a bachelor's degree in finances and graduated Summa Cum Laude from the University of Puerto Rico.
"As part of the EDB team for the past two years, Otero Guzmán has been key in the successes the EDB has had during our administration in favor of small Puerto Rican businesses," said Fortuño. "I have no doubt that as president, [Otero] will continue applying her vast experience in the financial sector in benefit of greater economic development and job creation for all."
Prior to joining the EDB, Otero Guzmán worked as vice president of Doral Bank, director of operations for Claro/Puerto Rico Telephone Co., and vice president of finance and operations at Citibank, N.A., among other professional positions.
In the last two years, the EDB has approved more than 850 loans to small- and mid-sized businesses in Puerto Rico, worth some $275 million. The agency has also benefitted more than 10,000 current and future entrepreneurs through a number of institutional programs.
The information and documents contained in "News is my Business" are property of this blog. You may not copy, distribute or use this information without the express written permission of this blog's creator, unless it is for personal or educational purposes. Fees for commercial or for-profit use apply.