Fuddruckers opens 1st location in Dominican Republic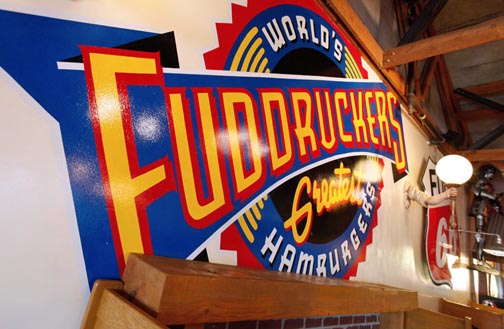 Texas-based burger franchise Fuddruckers is expanding its Caribbean presence with the opening of its first Dominican Republic restaurant in Santo Domingo through a partnership with franchisee Eduardo J. Gadala-María and Giancarlo Bonarelli, the company announced.
The 3,500-square-foot unit will be located in Galeria 360, one of several recently completed shopping malls built to cater to the city's increasingly upwardly mobile population. The upscale complex features 120 stores and restaurants plus a large movie theater.
"The Caribbean is a strong growth market for us, and we appreciate the expertise of Eduardo and Giancarlo in bringing us to new audiences who are quickly embracing our iconic brand," Fuddruckers' COO Peter Tropoli said.
The Santo Domingo restaurant will merge Fuddruckers' design scheme, which references the brand's classic, roadhouse origins, with a splash of local flavor, including imagery of local sports heroes. The menu will also reinforce a sense of place with local favorites like a lamb burger with mint jelly and bread pudding.
The location includes a large terrace with seating for 75 and a full–service bar. The interior will seat 100.