Genera PR faces 2nd hearing in trademark battle with GenEra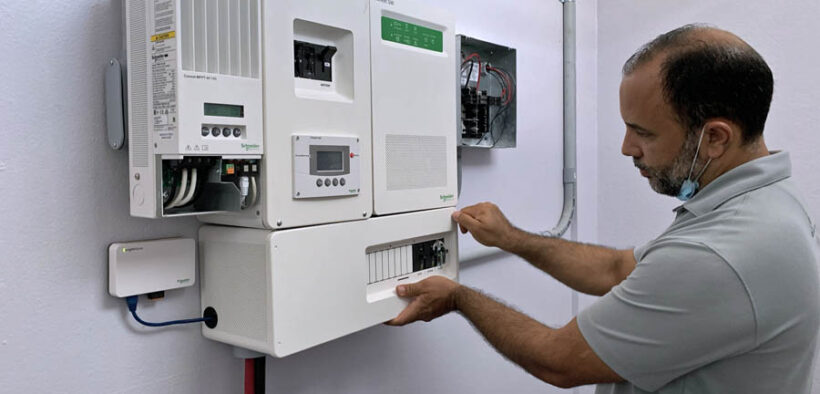 The San Juan Superior Court has scheduled a second hearing for Aug. 17 regarding Genera PR's use of the trademark.
GenEra, a Puerto Rican renewable energy firm, filed an injunction in mid-May against Genera PR, a subsidiary of multinational New Fortress Energy contracted for a decade to operate the island's power units, over alleged trademark infringement.
"We continue to be confident that justice will be served, that the laws will be upheld, and that we will prevail in this process," said Saúl González Mendoza, founder of GenEra. "Our claim remains that our identity, the use of our name and business trademark, will be restored to us."
The injunction was filed after several unsuccessful attempts to communicate and reach a resolution with representatives of the energy consortium. The second hearing will continue with the process of presenting evidence and questioning the parties that began in the first hearing.
"As recently as last week, we have received calls and messages from citizens demanding the restoration of their electricity service or inquiring about job positions posted by them," González said. "It is evident that the confusion the courts seek to prevent through these laws is taking place."
The aforementioned issues add to the examples cited during the hearing in May, as well as other communications from customers, suppliers and collaborators who were confused by the public announcements of the Genera PR consortium in early 2023, GenEra said in a press release.
GenEra is a limited liability company with a social purpose (L3C) whose stated purpose is to contribute to the development of renewable energy in Puerto Rico through initiatives with a positive social impact on the island.
Since its registration at the Puerto Rico Department of State on March 25, 2020, GenEra has used the name and trademark in various documents and materials, the release emphasizes.
"These include, but are not limited to, promotional materials, proposals submitted to state and federal agencies, communications with private suppliers and customers, social media, ownership of the internet domain generapr.com, as well as official records such as the System for Award Management (SAM.gov), the Energy Support Registry and Supplier Directory of the Department of Economic Development & Commerce (DDEC, in Spanish), among others," the release reads. 
GenEra is also a provider for the installation of solar panel systems under the Housing Department's New Energy Program, funded by the Community Development Block Grant – Mitigation (CDBG-MIT) program. Its participation in the program has also been partly affected by Genera PR's use of the name and trademark, the company alleges.