Global Alliance Webinar series explores AI's impact on public relations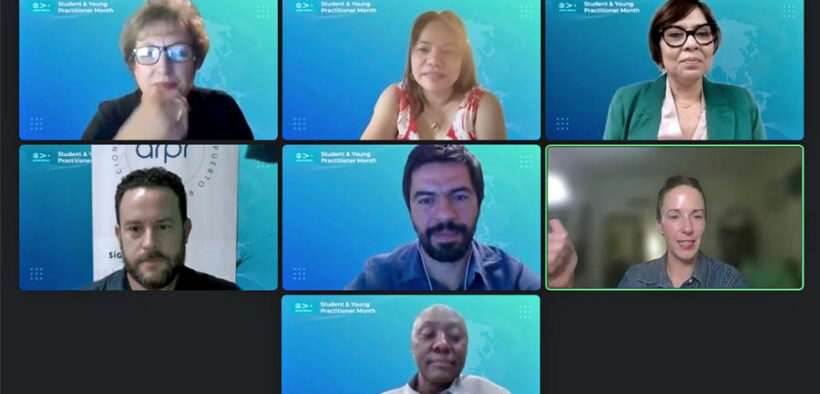 Artificial intelligence's effect on the future of public relations took center stage at the recent Student and Young Practitioner Month event by the Global Alliance for Public Relations and Communications Management, in which two Puerto Rican professionals participated.
Engaging panelists across continents – Asia-Pacific, Middle East South Asia, Africa, Europe, Latin America and North America – the three-day webinar series, held Oct. 24-27, drew discussions from more than 2,000 attendees.
Designed to enrich knowledge for students and young practitioners, this series formed part of the Global Alliance's "KNow Movement" campaign, focusing on professional development. Activities included "Career Day," exploring the impact of technology, particularly of AI, and the insights shared in the CIPR report, "Humans Needed More Than Ever." The report highlighted that AI could potentially complement or replace 12% of a PR practitioner's skills today, with a projected 38% within five years. However, the survey emphasizes that vital human traits such as empathy, trust and humor remain irreplaceable.
In a webinar focusing on Latin America and North America, Jean Valin from Canada discussed AI's impact on PR, while tech expert Obed Borrero shared insights into useful automation tools.
Moderated by Puerto Rico-based Gladys Díaz, a member of the Global Alliance Board of Directors, the session also featured experts like Peter Mutie and Rene Benecke (Africa), Claire Ryan (Canada), Tato Carbonaro (Brazil), and Bernardo Fiol-Costa (Puerto Rico), who offered trends, insights and advice.
Other activities such as the Jobs Fair and "Deep Talk" sessions provided a platform for industry experts to discuss their experiences and shared knowledge within the PR sector.
The survey also revealed trends related to gender diversity and age, while emphasizing ongoing challenges, including "mis/disinformation," fake news, AI and deepfakes.
Aiming to expand and appreciation of the industry's critical role, Global Alliance hopes to draw even more students and practitioners next year in the live Zoom discussions, organizers said.