GuideWell announces new CEO for Triple-S as García retires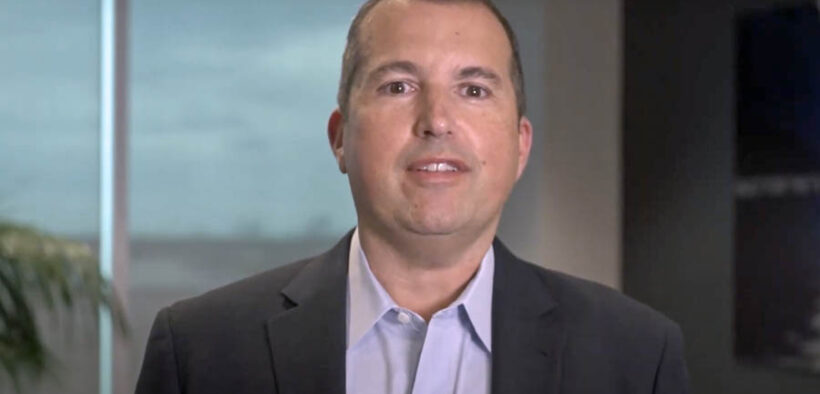 GuideWell, the parent company of Triple-S Management Corp., announced the appointment of Thurman Justice as CEO of the insurance and managed care brand in Puerto Rico, succeeding Bobby García-Rodríguez, who will retire effective Feb. 1.
García-Rodríguez led the company for eight years and is retiring after a 16-year tenure with the organization.
During his tenure, the executive steered Triple-S Management through several milestones including transitioning the company from being publicly traded back to its nonprofit roots, as it was when it was founded by physicians 65 years ago.
"The company had a very clear sense of purpose, and the rigors of the stock market are fantastic, but they didn't lend themselves to our long-term vision to improve health in Puerto Rico," said García. "So, it's been one of my greatest pleasures and honors to have led this company back to its origins, back to safe harbor."
Most recently, he oversaw the sale of Triple-S Management to GuideWell Mutual Holding Corp., a health solutions company and parent of Blue Cross and Blue Shield of Florida Inc., in an all-cash deal worth $900 million. The deal was announced in August 2021 and closed in February 2022, as News is my Business reported.
Now, as he turns 60, García said he is turning over the reins of the company to someone he has worked with for about two years since Triple-S was sold, and who will "take this company forward to the next level. He understands Triple-S very well, and now it's about executing on the transformation plan with the team we have in place."
Justice joined GuideWell in 2019 as chief financial officer. In April 2023, he was appointed president of Triple-S Salud and Triple-S Advantage, Puerto Rico's Blue Cross Blue Shield affiliates. Together these comprise the largest health insurer on the island, serving nearly one million members.
"Thurman Justice is a highly respected, values-based, mission-driven leader and possesses all the qualities required to position Triple-S for strong future success," said GuideWell Chief Executive Officer Pat Geraghty.
"Triple-S and GuideWell are deeply driven by the communities we serve. Thurman is passionate about helping people and communities achieve better health and I'm confident his visionary leadership will accelerate our efforts to create a better health care system for those on the island," he said.
A health care and insurance industry veteran, Justice held senior executive roles at various companies before joining GuideWell, including CFO of Beacon Health Options, a behavioral health management company serving 40 million people in 50 states, and CFO of Senior Whole Health, a health plan serving both Medicare and Medicaid-eligible individuals.
Earlier in his career, Justice was vice president of Operations at Travelers Insurance Co. and spent nearly a decade at Cigna Corp., where he held a series of progressively responsible roles, culminating as controller and finance officer for the company's health care division and its IT and operations organization. He is a certified public accountant and a graduate of Central Connecticut State University – School of Business.
"I'm looking forward to this expanded opportunity to drive better health outcomes for the people of Puerto Rico. I'm proud to call the island home and have experienced firsthand the deep challenges that exist within its health care system," Justice said.
"I'm committed to finding the right solutions to tackle these longstanding issues because these communities deserve more — more funding, more innovative approaches, and a more seamless and integrated health care experience," he said.
"Triple-S' mission-based, nonprofit structure means we are organized to accomplish this the right way, balancing mission with margin and always staying focused on meeting the needs of our members and driving better health outcomes long term," Justice added.
Expanding services to Puerto Rico members in Florida
During a call with reporters, Justice discussed some of his plans for when he takes over as CEO, saying that the first order of business is to address the "outflow of talent" from Puerto Rico.
"That's something I really want to focus on here in Puerto Rico. We want to bring physicians back to Puerto Rico," said Justice. "As you know, we have a real shortage of specialists on the island, and even more concerning is the average age of primary care providers. In 10 years, most of our primary care providers will be at work beyond retirement."
"It goes beyond specialty care, and we've got to be pretty proactive and aggressive in addressing the outflow of talent, and that's something I really want to focus on here in Puerto Rico," Justice said.
Meanwhile, García confirmed that Guidewell and Triple-S are working on expanding coverage for Puerto Rico residents who travel to Florida to receive health care services. Initially, the companies have been working to provide better services to Puerto Rican residents in Florida, drawing from Triple-S's strategies on the island.
"We have opened access to the Sanitas [Medical Centers] to Puerto Rico Triple-S members, but that's a nut that's a bit tougher to crack because of the large differences in networks and premiums between Puerto Rico and Florida. But it's something that's in the works," said García, noting that some 40 clinics are providing services to local Triple-S members.
Meanwhile, Justice said while the limitations are more marked for Medicare and Medicaid beneficiaries, there is more flexibility with commercial clients "so I would say where you'll see us lean in on."