Heads of Puerto Rico's GDB, Treasury back in NY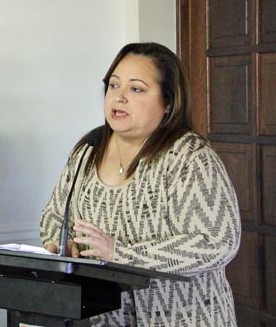 Government Development Bank President Javier Ferrer and Puerto Rico Treasury Secretary Melba Acosta took off to New York Wednesday to meet with credit ratings agencies S&P, Fitch and Moody's to continue informing on the administration's efforts to stabilize the government's finances.
During the meetings taking place today, Ferrer and Acosta will present to the rating agencies details of the recently approved pension reform and the progress made to close Fiscal 2013's budget gap.
"From the beginning, we've said that we're going be in constant communication with the rating agencies to keep them informed of the steps we're taking to face the complex fiscal matters that require action on our part to stabilize Puerto Rico's finances. These meetings, which are customary, are part of this effort," Ferrer said.
On a separate note, Acosta pointed out that the measures implemented by the present administration have already reduced the budget gap for this fiscal year from $965 million to $445 million, with respect to revenues.
Furthermore, she said necessary measures have been taken to reduce expenditures from $140 million to around $50 million, which are included in the current $2.1 billion deficit.
"We hope that the recently approved tax amnesty will help us to continue reducing this gap," she said, adding "the fiscal team and the legislative assembly are working swiftly assessing next year's budget, which includes revenue enhancement and expense reduction measures, as well as new mechanisms to improve collections and reduce tax evasion."
Since taking office, Gov. Alejandro García-Padilla's economic team has been taking steps to ward off a potential downgrade of the island's credit to "junk" status, something that could come as early as summer, several sources have told this media outlet.