Fitch Downgrades AES Puerto Rico L.P.'s senior bond to 'D'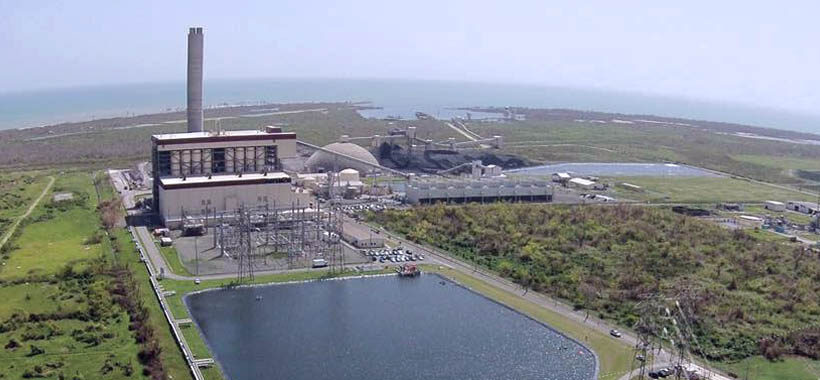 Fitch Ratings has downgraded AES Puerto Rico L.P.'s (AES PR) $161.9 million ($144.57 million outstanding) cogeneration facility revenue bonds Series A (tax-exempt bonds) issued through the Puerto Rico Industrial, Tourist, Educational, Medical & Environmental Control Facilities Financing Authority to "D" from "C."
"The rating downgrade of AES PR's Series A Bonds to 'D' follows the failure to pay principal and interest due on June 01, 2023. The rating on the bonds has reached the lowest level on Fitch's rating scale," the credit ratings agency noted in its report.
"AES PR failed to meet its debt service obligation due on June 1, 2023. It has experienced significant cost escalation leading to insufficient cash flow generation and depletion of available liquidity. AES PR liquidated its debt service reserve to meet its debt payment obligation in December of 2022, and does not currently have any additional liquidity," Fitch stated.
AES PR's rating is linked to, "but not constrained by," the Puerto Rico Electric Power Authority's (Prepa) credit, which currently stands at "D." Fitch noted that Prepa is "the revenue counterparty" under AES PR's power purchase agreement (PPA) "and has been honoring its PPA payment obligations, demonstrating the importance of AES PR as a supplier of power for PREPA."
A PPA refers to a long-term electricity supply agreement between two parties.
In its assessment of AES's credit standing, Fitch mentioned that the company's operating cost profile has significantly exceeded the rating agency's original estimates, primarily due to a change in the law requiring AES PR to dispose of coal ash outside of Puerto Rico.
"The low likelihood of a short-term resolution to the escalated operating cost profile impedes sustainable operation of the plant in the near term. AES PR has historically been susceptible to forced outages, which have reduced capacity payments," Fitch stated. "The operating performance has somewhat stabilized in recent years with consistently high availability factors."
Meanwhile, Fitch also noted that fuel supply risk is mitigated by a two-year, fixed-price fuel supply agreement sufficient to meet the project's expected fuel requirements through 2023.
"The agreement's short-term risk is mitigated by the historical precedence for renewal and the liquid market for coal. Fuel price risk is mitigated by the tolling-style PPA, subject to heat rates. Due to pressure on operating costs and heightened cashflow uncertainty, AES PR intends to reduce coal inventories, which may elevate the near-term supply risk," Fitch stated.
As for a mid-range revenue risk, Fitch noted that the 25-year tolling-style PPA between AES and Prepa "mitigates some exposure to capacity price, energy margin and dispatch risks throughout the debt term, subject to project availability and heat rates."
In its credit ratings evaluation, Fitch noted that AES PR is in talks with Prepa to amend the PPA "with terms that will allow sustainable operations of the project. AES PR has entered into a standstill and forbearance agreement with the bond holders while working toward a meaningful resolution with the offtaker."