Molina Healthcare delivers 150 water filters to communities in Caguas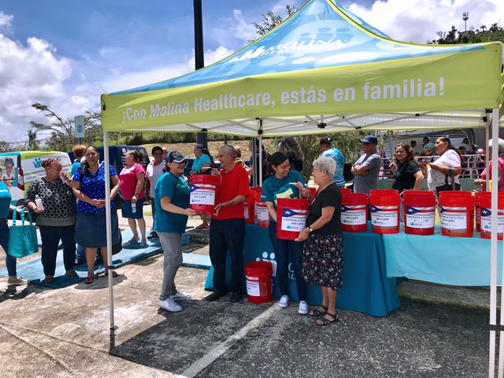 A group led by representatives of Molina Healthcare distributed 150 water filters to the rural communities of Tomas de Castro 2 and El Cinco in Caguas and provided training in the proper use and maintenance.
In turn, the health insurer, accompanied by TigerMed and Associated Medical Facilities held a community health fair in these communities to monitor blood sugar levels, hypertension, health in general, among others, Molina Healthcare announced.
"These filters will help communities to be better prepared for the upcoming hurricane season and to deal with the problem of current service intermittency," said Carlos A. Carrero president of health plan Molina Healthcare of Puerto Rico.
"Many of our communities have not recovered from Hurricane María because as the electricity system is fragile, drinking water supply in rural communities lowest in the city are affected," he added.
"This filter exceeds all recommendations for drinking water from the Environmental Protection Agency," Carrero said.
Molina Healthcare will continue to distribute 500 of these water filters in other communities with similar problems in the coming weeks.
These filters, use the Sawyer fiber membrane system, remove various types of bacteria and protozoa such as cholera, botulism, salmonella, E.Coli, coliforms, among others.
It has the capacity to process up to 5 gallons in less than 20 minutes in a PVC bucket and with proper maintenance, a life of 5 to 10 years. This type of filter uses medical technology developed in the process of kidney dialysis.