HJ Sims: Next Puerto Rico gov. must leave fiscal progress 'intact'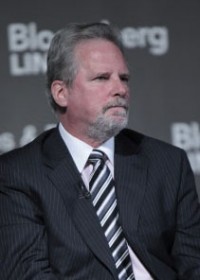 An analyst for underwriting firm HJ Sims told Bloomberg that maintaining Puerto Rico's debt at a suitable level for investors will depend on whether the governor who wins the Nov. 6 elections is willing to leave current fiscal progress intact.
Richard Larkin, director of credit analysis at CT-based HJ Sims told the news service Tuesday that "any failure on the part of the current or newly elected Puerto Rican governor to maintain fiscal integrity should make investors reconsider investment in the commonwealth's debt."
"Currently, commonwealth's improved fiscal and budgetary performance makes it the 'wrong time' to be shying away from investing in its debt," Bloomberg reporter Christopher Maloney said in his story that outlined the reasons Larkin gave in favor of investing in Puerto Rico bonds.
For one, it mentioned Puerto Rico's state-like autonomy to decide on issues such as taxes, for which it has no voter-approved or constitutional limitations. The media outlet also pointed out the island's favorable employment track record over the past nine months, in comparison to the same period last year.
"The island offers workforce [that is] approximately 20% more cost-efficient than in the States with lower total per capita tax burden," Larkin told Bloomberg, noting that although the island's per capita burden is about twice the national average, local residents are spared from paying federal income taxes.
While, Larkin noted that Puerto Rico "is close to balanced budget, with annual shortfalls in the hundreds of millions rather than the previous multi-billion deficits," he also pointed to the government's pension system woes.
"Over next 10 years, employer contribution rate to fund pension shortfall will rise from 9.75 percent to 20.5 percent," he told the news service.