Housing sector, gov't to pursue $400M in federal credits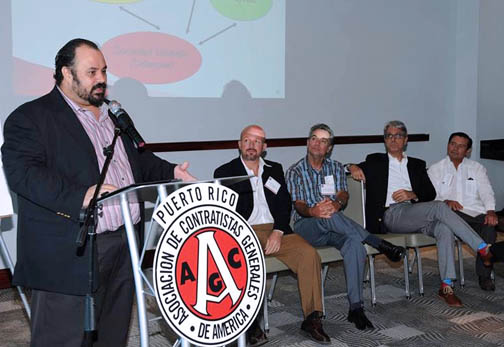 Puerto Rico's contractors, developers and representatives from the Housing Finance Authority will pursue some $400 million in federal credits available to build rental properties on the island.
Such was the conclusion reached during a luncheon sponsored by the General Contractors Association Monday.
In recent years, the Housing Finance Authority has made viable the construction of about $80 million a year in low-income rental housing projects. These have been mostly retirement complexes that were financed with tax credits from the U.S. Treasury, and also benefited from Law 173.
However, there are about $320 million in additional federal tax credits available that can be tapped into through a collaboration between the private development industry and the Housing Finance Authority.
"The [General Contractors] is inserting itself into this opportunity, as the entity that will spur dialogue among contractors, developers and the Housing Finance Authority, to identify the structure that allows submitting these types of projects as part of an application, and expand the availability of funds to encourage construction Puerto Rico," said Fernando Sumaza, chairman of the General Contractors' Housing Finance Authority Committee. "This would pump money into construction without competing with the limited state funds."
Meanwhile, General Contractors President Raúl Brás-Cummings said the trade organization is in an ongoing pursuit of alternatives to spark construction, which he said is the key to promoting Puerto Rico's economic development.