Indulac adds evaporated milk to its product lineup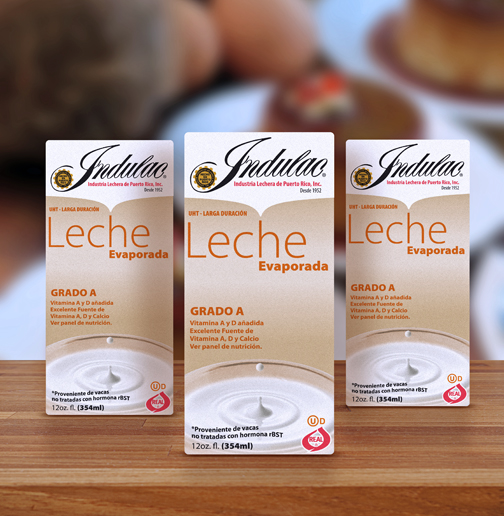 Industria Lechera de Puerto Rico, or Indulac, announced Monday the launching of its branded long-lasting evaporated milk, which is produced at its Hato Rey plant using fresh milk from Puerto Rican dairy farmers.
"The new evaporated milk comes in a 12-ounce size, in an aseptic box packaging to preserve its quality and rich flavor for longer," said Larry Lugo-Cruz, president of Indulac.
"It has a cap to keep the remaining milk in the refrigerator, which is not recommended with products that come in a can," said Lugo-Cruz.
The company chose to add the product to its lineup during Christmas to "take advantage of the increase in the production of typical holiday desserts, as well as 'coquito'," said Lugo-Cruz, referring to Puerto Rico's iconic coconut-flavored nog drink.
Indulac evaporated milk will soon be available in all supermarkets, convenience stores and other outlets throughout the island, the company said.
Indulac-branded products include a variety of UHT milk, lactose-free, flavored milk in various formats, and varieties of white cheeses. The company also exports milk and butter to the Caribbean and the U.S. mainland.
Puerto Rico produces about 252 million quarts of milk a year of which about 194 million are used in the sale of pasteurized milk and 49 million for milk and cheese products that Indulac produces under its brand and for other private labels, as well as for export.
Milk production is the island's main agricultural industry, with about 286 farms in operation. Indulac is the main source of income for Puerto Rico's agricultural sector, accounts for 52 percent of the livestock sector's total production, and supports all jobs in the sector.