Denny's invests $1.5M in 13th restaurant opening in P.R.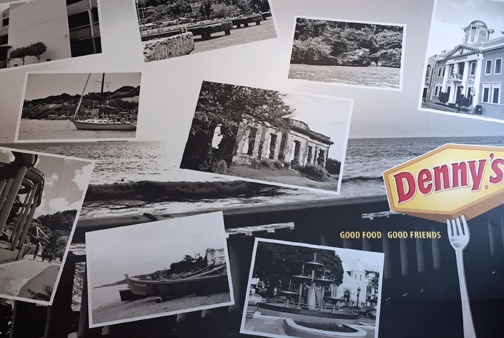 Marpor Corporation, operator of the Denny's restaurant chain in Puerto Rico, announced Thursday the opening of its 13th location, at the Las Cascadas Hotel in Aguadilla, which will create 210 new direct jobs. The company invested $1.5 million in the new eatery that opens today.
"We're extremely pleased to inaugurate this new restaurant in Aguadilla," said Ricardo González, vice president of Marpor Corporation. "The road to get to this day has been one filled with great challenges, but today we see the fruits of the effort and dedication of our entire team. Our commitment is to Puerto Rico, which is why we're delighted to inaugurate this new restaurant that comes to support the economy of the island."
The new 7,000 square-foot restaurant has a main dining room with a capacity for 126 guests and an outdoor terrace for 40 additional people, in addition to a full bar, like the ones at the Condado and Escorial locations. Like all Denny's, the Aguadilla restaurant operates 24/7.
"The opening of the new Denny's restaurant in Aguadilla gives residents of the western area more accessibility to enjoy the good service, quality menu and family atmosphere that characterizes us, while hotel guests will have a gastronomical alternative in the property," added González.