P.R., U.S. to pump $652M into island roads in next 3 years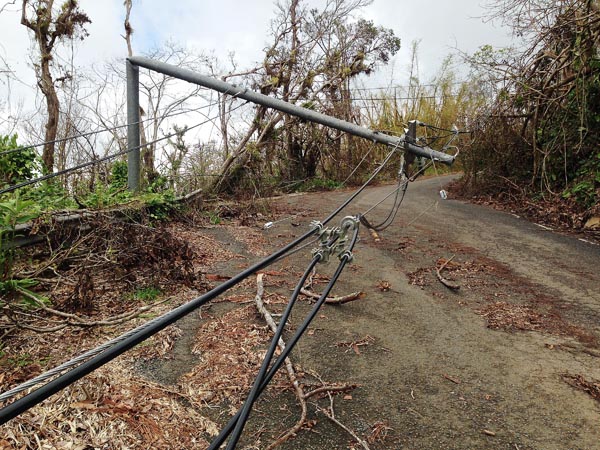 The Puerto Rico and U.S. governments will invest $652 million into the island's roads over the next three years, Gov. Ricardo Rosselló announced.
The investment will entail three phases. The first calls for an $88 million investment in local funds, that will be used to repair the island's "most critical" roads or segments, which represent between 6 percent and 8 percent of all roads. The first results should be evident in the next six months, he said.
The remaining 92 percent to 94 percent will be treated with an advanced high-quality patching — repairing a public road by filling holes — and repair of concrete slabs and sealing joints, he said.
"Puerto Rico has not seen an investment of this magnitude to take care of its roads in the past four years, which has been a big burden on the quality of life of citizens and the ability to promote economic growth," Rosselló said during a news conference.
"The problem of roads is one that affects us all and our people deserve to see the fruits of their taxes," he said.
The second component of the global investment will be about $250 million in funding from the Federal Highway Administration over the next three years.
The third component will be $75 million under a separate Road Modernization Program, earmarked in the Fiscal Plan for infrastructure improvement. This allocation will have additional assignments in the coming years, he said.
Carlos Contreras, secretary of the Puerto Rico Department of Transportation and Public Works, said "this program is extraordinary, because there had never beeen such an aggressive road maintenance system, in which we don't have to wait for them to be in total disrepair to fix them."
"Gone are the times when by the time maintenance arrived, the road was in such bad shape that instead of repairing it, it had to be rebuilt," Contreras said.
With the three-year investment, the government expects to have implemented a comprehensive program which should address all roads, Rosselló said.