Kinesis Foundation, JJ Barea Foundation join forces to support student athletes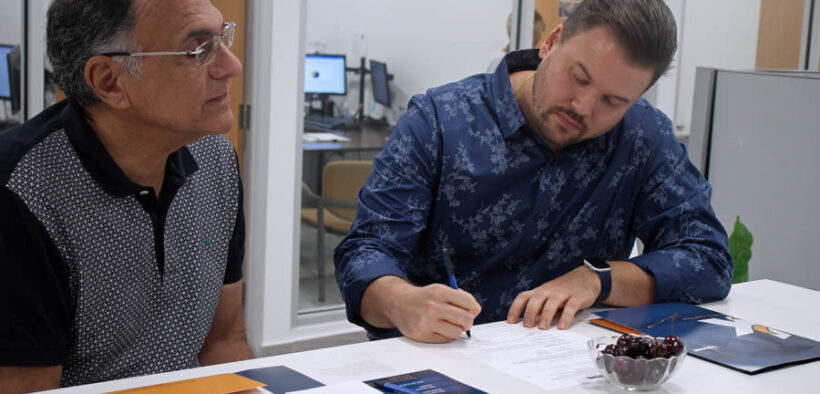 The Kinesis Foundation has announced the continuation of its partnership with the José Juan Barea Foundation to grant scholarships to economically disadvantaged students who excel academically and possess athletic skills.
The agreement between the two foundations will benefit students from the Nueva Brígida Álvarez School in Vega Baja and the Josefina León Zayas School in Jayuya.
"Sports play a crucial role in the educational process as they provide effective tools for students to develop discipline, a sense of responsibility, self-awareness and values for better social development," said José Cruz, executive director of the Kinesis Foundation.
"We feel fortunate to collaborate once again with the JJ Barea Foundation to continue providing educational opportunities to outstanding student athletes in Puerto Rico, enabling them to receive the best academic training in an accessible way," he said.
Ten outstanding student-athletes will be awarded scholarships that will allow them to participate in the Bright Stars program of the Kinesis Foundation. The Bright Stars program is designed for Puerto Rican students from ninth to 12th grade to enhance their academic preparation by building a competitive profile for college admission.
It offers workshops on leadership, math and English reinforcement, technological training with certifications in Microsoft Office programs, financial education, college counseling, professional development and other services. The Bright Stars program takes an individualized approach with each student.
For his part, Attorney José Barea, president of the JJ Barea Foundation, expressed his satisfaction with this alliance, saying, "Students who engage in sports usually have a greater sense of belonging and are more adapted to teamwork."
"Sports promote self-assessment and boost students' self-esteem," he added. "A student athlete has better chances of obtaining more financial support for their education if they receive a scholarship in their sports discipline. That's why their academic preparation in high school is crucial in this process."
He further noted that there are many talented and dedicated Puerto Rican students who need access to education and tools to help them achieve a better future and make positive contributions to the island.
"There are many Puerto Rican students who stand out both academically and athletically, and this partnership with Kinesis Foundation combines both talents to propel the professionals and athletes of tomorrow," Barea said. "We are thrilled to be the bridge that connects students with their goals."
Bright Stars is Kinesis' primary college preparation program for these students. To be eligible for the program, students must have a minimum 3.5 grade point average and demonstrate financial need.