Latin American McDonald's owner plans $1B IPO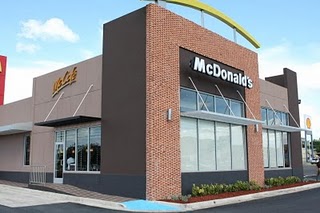 Arcos Dorados Holdings Inc., parent company of Puerto Rico's McDonald's restaurant chain, announced Friday its planned debut as a public company on Wall Street with an initial public offering of nearly 62.5 million Class A shares to be listed on the New York Stock Exchange.
The transaction could raise more than $1 billion, as shares will sell at between $13 and $15, which will be sold to the public, and registered with the U.S. Securities and Exchange Commission. Company shareholders will be offered 50,000 Class A shares as part of the transaction.
Arcos Dorados said it will use $150 million of the proceeds from the sale of its Class A Shares for capital expenditures, "such as opening and remodeling restaurants."
Arcos Dorados, which bought McDonald's Corp.'s operations and real estate in Latin America in 2007 for $700 million, owns nearly 1,300 restaurants and oversees another 463 locations owned by franchisees throughout Latin America, including Venezuela, Mexico, Peru, Argentina, Chile, and Brazil.
The company has appointed Bank of America, Merrill Lynch, J.P. Morgan, Morgan Stanley, Itau BBA and Citigroup as underwriters on the offering.
The information and documents contained in "News is my Business" are property of this blog. You may not copy, distribute or use this information without the express written permission of this blog's creator, unless it is for personal or educational purposes. Fees for commercial or for-profit use apply.