Liberty Business invites customers to 'fly into the future' with Jason Silva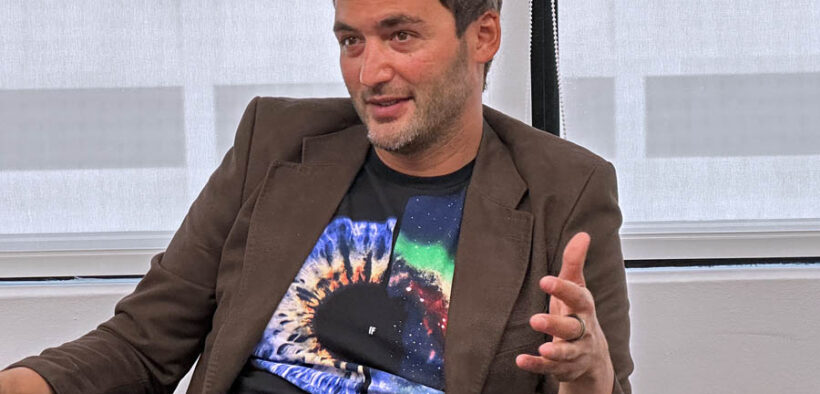 Business owners and entrepreneurs can have a bright future if they embrace technology, creativity, innovation, and disruption to visualize the future they want for their businesses.
That is the message that Jason Silva will share with members of Puerto Rico's business community today during his conference "Flying into the Future."
The renowned futurist and speaker is visiting the island by invitation from Liberty Business to talk about the importance of innovation and creativity to build a meaningful social impact.
"We live in a world that is undergoing a transformation, where digital technologies are impacting society on a global scale every day. I am presenting a vision of this new world, a vision of digital transformation, and exploring the implications of these changes," Silva said.
"Many people feel anxiety and uncertainty in these times, but I want to offer an alternative full of optimism and imagination. I am here to open minds, expand awareness and inspire people to imagine the impossible," he said.
"This is a great opportunity for business owners in Puerto Rico to step away from the day-to-day aspects of business life and think about where they are headed in a future that is increasingly more technology-oriented," said Antonio Llona, vice president of Liberty Business.
"Technology is key for businesses to become more efficient, and we are committed to provide them with all the tools that they need to fly into the future they visualize," said Llona.
Born in Venezuela, Silva is a known futurist, filmmaker, thought leader and sought-after international keynote speaker. He is also an Emmy-nominated and world-renowned television personality who served as host for National Geographic's popular TV show Brain Games for five seasons. More recently, he was the host of miniseries Origins: The Journey of Humankind, also broadcasted on National Geographic. His Shots of Awe videos have received over 500 million views across all social media platforms.
Silva has given talks for several high-profile businesses such as Microsoft, Intel, Accenture, Cisco, Oracle, Adobe, Electronic Arts, Cannes Lions, Tribeca Film Festival, National Geographic, Discovery, 20th Century Fox, Cosmopolitan, PHD Worldwide, Google, TED Global, The Economist, and PepsiCo.
Addressing the economic challenges that Puerto Rico's business community is currently navigating, Silva said embracing disruption, innovation and digital transformation is the best way forward, thus making a flight plan that will lead their companies into a bright future.
"Puerto Rico, like many other regions, needs to be open to these exponential transformations to move forward. Only innovation allows us to overcome our limitations," Silva said. "The business sector must be entrepreneurial and accept that disruption is precisely the path we must take. Through disruption we re-invent ourselves, we conceive new ideas and trajectories."