Liberty opens new customer service center in Aguadilla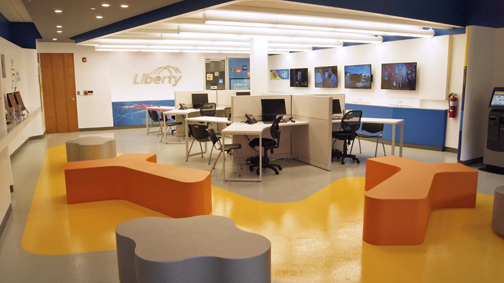 Liberty Puerto Rico announced Monday the opening of a new customer service center at Aguadilla Mall to offer more efficiency and convenience to customers in northwestern Puerto Rico.
Located near the mall's entrance Number 3, the new center offers 2,023 square feet of space and modern facilities with several technological features that will help area customers to complete their transactions.
"This center offers a better location and allows us to provide more customer service hours versus the actual center, which will close simultaneously. More important still, the new space has technology that allows us to take care of a larger number of customers more efficiently," said Elizabeth Sánchez, senior service center manager at Liberty Puerto Rico.
"The new center's hours are Monday through Thursday from 9 a.m. to 7 p.m., Fridays and Saturdays from 9 a.m. to 9 p.m., and Sundays from 11 a.m. to 5 p.m.," she said.
"Currently, we are improving all our centers to provide our customers with the best service experience," said Gabriel Palerm, vice president of sales, marketing and media of Liberty Puerto Rico. "That way, we can take care of their needs conveniently and help them choose products and services that best complement their digital lives."
Like Liberty's Customer Service Centers in Hato Rey and Plaza del Sol in Bayamón, the new center has a host who greets customers, registers them and enters their names in a screen. When their turns come, interactive customer service representatives lead them to the right stations to complete their transactions.