Liberty Puerto Rico overcoming hurdles of integrating wireless service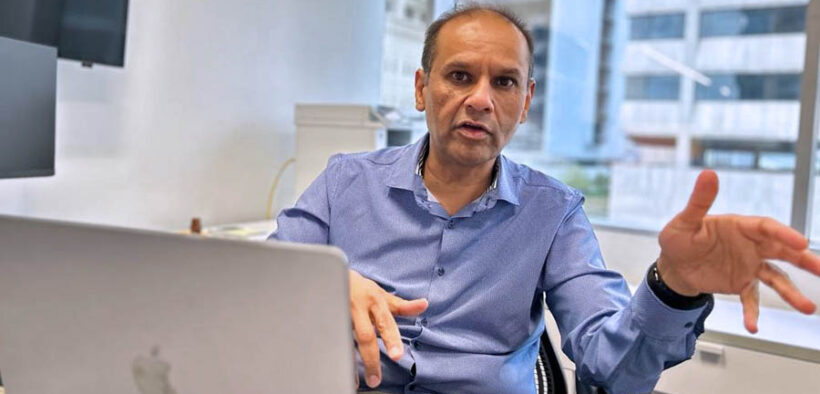 For more than a year, Liberty Puerto Rico has been laying the groundwork to migrate about a million new customers it acquired from AT&T locally and the U.S. Virgin Islands to its systems.
As it transitioned from being a purely fixed telecommunications services provider to include a new wireless division, Liberty has faced challenges related to developing – from the ground up – a set of new technologies to manage the significantly larger customer base.
Aamir Hussain, Liberty's chief technology and product officer, spoke candidly to News is my Business about the process, which late last month resulted temporary service affecting certain customers.
"Let me take some time to talk about this. So, there are three types of experiences that customers get. For a big chunk of customers, they don't have to do anything – we migrate them overnight. The next morning, they wake up, they show up on the Liberty network," said Hussain, estimating this group at about 50% to 60% of the new customer base. "They don't even see a difference."
"Then there's a percentage of the customers who must upgrade either their software or reconfigure the phone. And then there's another small percentage of customers who will also have to do some software upgrades to the phone – because, you know, we found out that AT&T had been pushing software, but a lot of our customers, they didn't upgrade their devices."
Customers who were identified as having older devices or operating systems, were sent multiple notifications before the migration but as is "human nature, you get a text from a service provider, and don't even look at it," Hussain said. "So, when their phone isn't working, they call us and, in most cases, we can guide them to upgrade the software."
Hussain, who joined Liberty Latin America in April 2022 and is also its senior vice president, is responsible for the telecom's Technology & Innovation team. He has served in senior roles at Verizon Communications, CenturyLink and Liberty Global.
A different kind of migration
Although this migration is not his first – he has more than 28 years of experience in the implementation of global technology operations, innovation, complex infrastructures and consumer and business solutions – Hussain admitted this one is unique because it "goes beyond a simple customer transfer from one system to another."
"From a systems perspective, we are ready. And it's important to note that this migration has been very different from others because usually the buy and sell works between service providers who are in the business already," Hussain said. "In our case, we had to build a brand-new core and we had to build the IT. We were a fixed service provider in this market, and we were renting AT&T's system. All that got built over the last 18 months and is now starting to get in use."
"Liberty has invested a huge amount of money getting this done. And we continue to invest with resources, with time and continue to put more money in this to make sure the customer experience is one of the best," he said.
"Unfortunately, what happened, happened. But we're working very, very hard to make sure it doesn't happen again," he said, adding that Liberty's core will now have triple redundancies, with two data centers in Puerto Rico and a third in Miami to prevent future outages.
Liberty's migration issues landed it in the crosshairs of government agencies and the legislature, which were concerned about the effects on customers who logged complaints about hours-long service outages and prolonged wait times for customer service calls.
Following AT&T's schedule
Hussain explained that Liberty has had to follow a migration timetable established by AT&T, which sometimes has been limited to certain days and hours of the week. AT&T provided Liberty with a schedule with the days available through the end of March.
"We started this process in July. August was a test period. So between July and August, we migrated about 17,000 altogether on postpaid and about 50,000 prepaid customers," Hussain said. "In September, we had to pause because there was a new product introduction with Apple, so everything stopped."
Liberty had the full month of October to work and completed the migration of 110,000 to 120,000 customers to its new system. The company has through Nov. 20 to work before the Thanksgiving break, and will resume on Dec. 1, for about 10 days before a year-end break kicks in.
"We have the capacity to migrate up to 10,000 customers per day, so the completion date should be the end of the first quarter of 2024," Hussain said. "Our job is to make sure that we are ahead of the curve and making sure we have prevention in place to not let it [service interruptions] happen again."