Looming legislative changes to Puerto Rico real estate discussed in new NimB podcast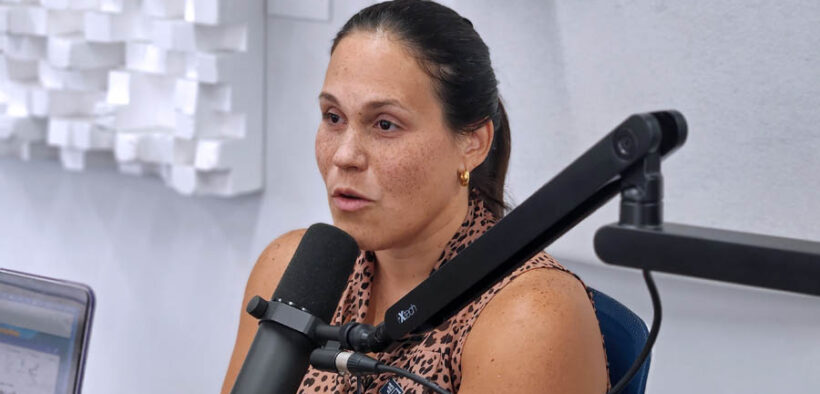 Challenges facing Puerto Rico's real estate industry such as the possible elimination of licensing requirements and the necessity of creating conditions for affordable housing on the island were some of the issues discussed in a new podcast by News is my Business with Melissa Montero, the president of the Puerto Rico Association of Realtors.
Montero said the association is carefully reviewing several legislative bills, particularly one concerning the elimination of licensing requirements for real estate agents, "because as realtors, we have to know a little of everything, engineering, rural development, pricing, so we always need to be educated."
"We are a little bit concerned about this new bill that wants to take away our license," Montero said, adding that the bill is currently under legislative consideration.
Senate Bill 1276, introduced by Sen. Joanne Rodríguez Veve, seeks to establish the Act for the Review, Approval or Ordered Repeal of Occupational Licenses in Puerto Rico. Its objective is to create a conceptual framework of public policy for "the systematic and periodic review of occupational and professional licenses," as well as the potentially repealing licenses or licensing requirements were they deemed no longer necessary or that they hinder competition and innovation.
The bill would form the Committee for the Regulation of Occupational Licenses, responsible for reviewing for potential modification or closure of licenses and which would establish an evaluation and analysis process for any legislation aimed at creating a new occupational license or affecting existing ones.
This bill, Montero said, could affect several industries by altering licensing requirements.
"So not having a license will actually be something that is not in favor of the consumer; you will not have control over what is going to happen," she cautioned.
Another significant piece of legislation being looked into by the association is House Bill 1470, which relates to construction costs on the island. The bill seeks to modify the formula to establish caps for single-family and multi-family housing, proposing an increase in the limits for affordable housing construction.
"So they want to raise the limits, which means that if they do, more affordable housing can be constructed," Montero explained, while emphasizing that the adjustment is crucial because the current limits are not reflective of the actual construction costs.
"Right now, the limits that the program has are unreal because construction costs are way more than to have a single house of three bedrooms, two baths, 800 square feet in a 300-meter plot, for example. It's almost $200,000 right now because of the construction costs."
The trade group representative said "they want to raise that figure" from around $140,000 to $200,000.
Discussing the impact of these legislative changes, Montero said while real estate agents would still have listings to show clients, the changes would "actually help our industry in terms of moving inventory and placing people that right now are displaced by Hurricane Maria [and] all of the earthquakes, so we will have the opportunity to offer more." 
Rep. Ángel Fourquet-Cordero, who chairs the Housing and Urban Development Committee, held a public hearing in October 2022 to address House Bill 1470 and House Concurrent Resolution 350, which would require the Housing Department to investigate the causes of insufficient affordable housing availability.
If the bill is passed, it would amend several articles of Act 47 of 1987, modifying the housing caps formula, varying the administrative adjustment mechanism and establishing a moratorium on the payment of impact fees for projects or phases of projects that begin construction or are approved on or before Dec. 31, 2025.