Marco's Pizza chain entering Puerto Rico with 40 stores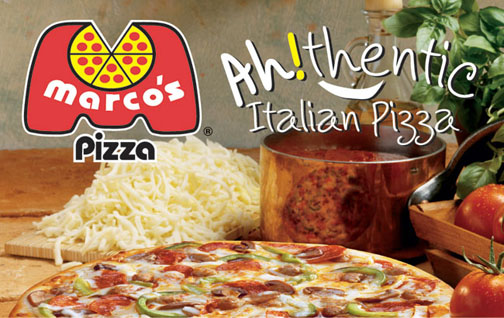 Ohio-based Marco's Pizza, the fastest growing pizza franchise in the United States with 1,500 new franchise deals signed, is set to bring its authentic Italian flare to Puerto Rico, having recently inked a deal to open 40 stores over the next nine years.
The Puerto Rico expansion will be spearheaded by brothers Terry and Chris Tsavoussis, who also own the development rights to grow Marco's Pizza in the Bahamas.
To help develop the area and open the first store by March 2014, the duo has partnered with MP Puerto Rico Inc.,
who run successful franchises in the region, such as The Taco Maker in Puerto Rico and Camille's Sidewalk Café. Three additional locations are slated to open in Puerto Rico by the end of the year.
"Puerto Rico is a Mecca of [quick-service restaurants] in the Caribbean with a huge influx of big pizza chains," said Terry Tsavoussis. "But soon, everyone in the region will experience the same authentic Italian quality difference that Marco's consumers have come to love coast-to-coast in the continental U.S."
Also helping develop Marco's Pizza in Puerto Rico is Carlos Budet-Vega, who is an area representative for the company in Puerto Rico.
"Our experience with fresh, quality product coupled with the operations infrastructure in place positions us perfectly to get Marco's Pizza up and running on the island. We're looking forward to 40 Marco's and beyond."
Marco's Pizza's growth in Puerto Rico comes on the heels of a successful 2013, which will see the opening of more than 100 new Marco's franchises.
"The Puerto Rico deal marks another positive milestone for Marco's," said Bryon Stephens, COO of Marco's Pizza. "We're confident that this agreement will lead to further growth internationally. In the near future, Marco's Pizza will not just be America's fastest growing pizza franchise, but the world's fastest growing pizza franchise."