Blue Martini opening in San Juan's Paseo Caribe in April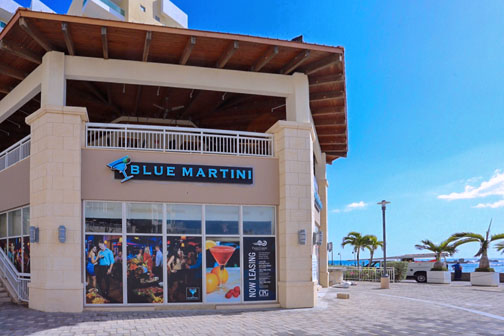 With a $1.2 million investment, Blue Martini Lounge will open its first location in Puerto Rico at the up-and-coming Paseo Caribe complex in San Juan.
The 7,000 square-foot "bar club" will offer live daily entertainment, with local bands and DJs to please most musical tastes, company executives said Tuesday.
"Blue Martini Lounge is considered one of the world's best bar clubs and its arrival in Puerto Rico provides an alternative for those who like to have fun in a modern atmosphere with good music and live entertainment every day," said Julio Canales, partner of Blue Martini Lounge.
The establishment will employ 45 regular staff and five management employees, and has generated more than 100 indirect jobs during the construction process.
Blue Martini Lounge is known for its extensive menu of handcrafted cocktails, including 42 martinis designed exclusively by its bartenders featuring unique, fresh flavors to suit all palates.
In addition, the tapas menu is ideal for sharing and offers a variety of flat breads, meats, seafood, salads, among other dishes that promise to be the perfect companion for every drink or cocktail, he said.
Blue Martini Lounge has locations throughout Florida, in Boca Raton, Fort Lauderdale, Miami, Naples, Orlando, Tampa and West Palm Beach. It also has locations in Washington, Arizona, Texas and Las Vegas.
The Puerto Rico bar club is the chain's first outside the U.S. mainland.