Puerto Rico gov't to offer mortgage-refinancing program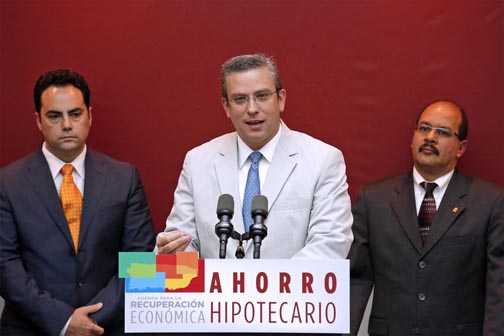 Some 10,000 low- and moderate-income families residing in Puerto Rico stand to benefit from the "Ahorro Hipotecario" program, which offers mortgage-refinancing opportunities through the Housing Finance Authority, Gov. Alejandro García-Padilla said Tuesday.
At present, the secondary mortgage market is limiting refinancing to 85 percent of the value of the properties in conventional mortgage loans and to 95 percent on loans insured by the Federal Housing Administration.
Through the government-sponsored program, qualifying homeowners can protect 100 percent of the appraised value of their property, which will allow a substantial reduction in their interest rate, resulting in lower monthly payments, he said.
"This is a government with its ear to the ground. This is a government that knows that thousands of Puerto Rican families are meeting their obligations with enormous sacrifices. A government that knows that any savings right now on these obligations is a huge break," said García-Padilla.
At present, there are about 80,000 families that have been unable to refinance their loans, some of which are at risk of losing their homes, he said, flanked by Puerto Rico Mortgage Bankers Association President Agustín Rojo and Housing Finance Authority Executive Director José Sierra-Morales.
The program is available for primary residences with loans of $250,000 or less and whose owners currently pay interest rates higher than 6 percent. The refinance loan that will be granted by private banks and will have a term not exceeding 30 years.
To qualify, the family must have a credit score of no less 600. It is also required that the applicant not have more than two late payments of more than 30 days on their mortgage history during the 12 months prior to applying for the program. If the loan were higher than the property's debt, the excess cash would not be awarded, but could be used to pay down motor vehicle loans and personal loans, but not for the payment of credit card debts, the governor explained.
The loan refinancing program is backed by a $63 million fund, Sierra-Morales said, noting it will be available starting in July.
"Contrary to regular loan refinancings offered by commercial banks and even contrary to what the FHA is guaranteeing, our program allows refinancing up to 100 percent of the property's appraisal value with a substantial decline in interest rates," the governor said.