NOAA assigns $585K to operate Jobos Bay reserve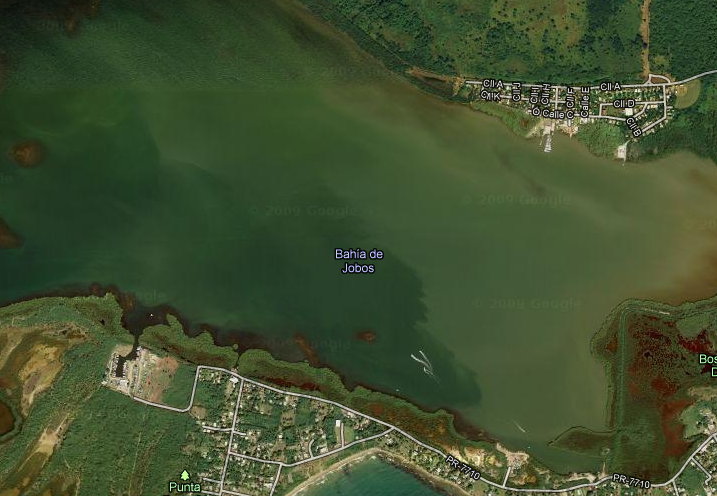 The National Oceanic and Atmospheric Administration has awarded $585,000 in federal funding to recruit security and specialized staff to operate the Jobos Bay Estuarine Research Reserve, Puerto Rico's Resident Commissioner in Washington, D.C, Pedro Pierluisi, said Wednesday.
Jobos Bay — located between Salinas and Guayama — hosts vast mangrove forests, seagrass beds and coral reefs, and is home to eight species of mammals, 106 species of birds, 12 species of reptiles, four species of amphibians, and numerous species of fish, marine invertebrates and plants.
Jobos Bay was designated in 1981 as one of 27 National Estuarine Research Reserves, a system established by Congress. As such, it was selected to receive the funding that will enable the local Department of Natural and Environmental Resources to pay the salaries for six park rangers—three to provide security for the maritime area and three to provide security for physical facilities, Pierluisi said.
It will also enable the Department to pay the salary for an attorney who will be responsible for ensuring compliance with all laws and regulations, a maintenance worker, and seven administrative personnel to manage finances, procurement, transportation, human resources and program activities at the Reserve.
"At a recent budget oversight hearing conducted by the House Committee on Natural Resources' Subcommittee on Fisheries, Wildlife, Oceans and Insular Affairs, attended by the NOAA Administrator, Dr. Jane Lubchenco, I advocated an increase in the budget for the National Estuarine Research Reserve System," said Pierluisi. "This program is essential to protect estuaries throughout the nation, including Puerto Rico."
"The rich environment of Jobos Bay provides extraordinary educational opportunities for students, teachers and the general public, and serves as a living laboratory for scientists," said Pierluisi.
The Reserve is an important habitat for endangered species, such as the West Indian manatee, the brown pelican, the peregrine falcon, the Puerto Rican plain pigeon, the yellow-shouldered blackbird, and the Hawksbill sea turtle.
After the Caño Tiburones Natural Reserve in Arecibo, Jobos Bay is the second largest estuary in Puerto Rico, covering an area of approximately eight square kilometers, and three times as much shoreline as any other local estuary system.