Op-Ed: EPA Brownfields Program's role in redevelopment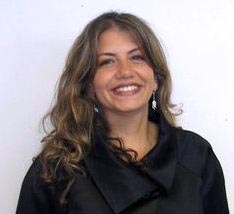 EPA's Brownfields Program was created in 1995 and it assists states, municipalities, communities, and other stakeholders (including nonprofit and private sector) to asses and redevelop abandoned or contaminated properties and redevelop them in a sustainable way.  A brownfield is a property whose redevelopment, or reuse may be complicated due to the presence or potential presence of a hazardous substance, pollutant, or contaminant.  Unlike other real estate, brownfields present challenges such as:
Environmental Liability Concerns: Developers and property owners want to manage past andfuture liabilities associated with the property's environmental history.
Financial Barriers: Private lenders are often reluctant to give loans for potentially impaired properties. In some cases, cleanup costs for a property may ultimately be more than the property's value.
Cleanup Considerations: A brownfields redevelopment timeline may take longer than typical real estate development due to environmental assessment and cleanup activities.
Reuse Planning:  A reuse plan based on community goals or sound economic and environmental information.
Such properties exist in Puerto Rico as well as in the United States. Due to the current economic situation there are a large amount of properties throughout Puerto Rico-mostly in industrial parks-that sit empty and thus becoming an eyesore. Cleaning up these properties provides multiple benefits, among them job creation, tax revenues, utilizes existing infrastructures thus preserves underdeveloped land and both, improves and protects the environment.
EPA's Brownfield Program provides technical and financial assistance for brownfields activities. Brownfields grants are the foundation of the Program.  These grants support the revitalization efforts by funding environmental assessment, cleanup and job training activities to elegible entities.  There are five types of grants:
– Brownfields Asssesment Grants: These provide funding for brownfield inventories, planning, environmental assesments and community outreach
– Brownfields Revolving Loan Fund Grants provide funding to capitalize loans that are used to clean up brownfields.
– Brownfields Job Training Grants provide environmental training for residents of brownfields communities.
– Brownfields Cleanup Grants provide direct funding for cleanup activities at certain properties with planned greenspace, recreational, or other nonprofit uses.
– Brownfields Area Wide Planning Grants provide funding to facilitate community involvement in developing an area-wide plan for brownfields assesmente, cleanup and subsequent use on high priority brownfields area.
The Brownfields Program has resulted in many accomplishments in the USA and its territories, including leveraging more than $20.0 billion in brownfields cleanup and redevelopment funding from the private and public sectors and leveraging over 85,000 jobs.  In Puerto Rico, 18 municipalities have received over $6 million in Brownfields funding mostly through Assesment Grants.
If you want to learn more about EPA's Brownfields Program please visit www.epa.gov/brownfields or call EPA's Caribbean Environmental Protection Division Office at 787-977-5870.