Op-Ed: Stretching your dollar — 25 tips to save and keep expenses in check
In recent days a new hike in the price of fresh milk came into effect. Summer is looming with increases in already steep water and electricity bills added to the high cost of gasoline and food in general. Everything has increased except our wages or income. The challenge to our family finances is imminent.
The economic stress caused by this chain of price hikes is aggravated daily. What can we do to face it? The spiral of increases does not stop and will not go down as the start of a new school year looms in August.
During summer days, our children eat more and, as a rule, the cost of utilities is higher. Can't go on vacation as you wanted this year? It's time to get creative and explore alternatives that keep everyone happy and expenses in check. Instead of worrying, it's time to get busy and act! Here are some suggestions: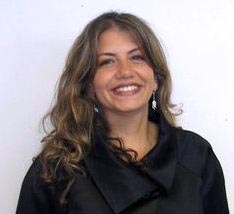 The shopper grocery list. The price of food in the supermarket has skyrocketed to levels never seen before. A package of chicken breasts that used to cost $13.99 today costs $27.99 on sale, not to mention a dozen eggs. Goodbye to the days of getting a dozen eggs on sale for less than $1.50. Today it is around $4 and the organic ones up to $7. Canned beans went from being on sale at 2/89¢ to costing 89¢ each can. It's time to review the family menu and rethink it with those items that are for sale. All the dishes that are prepared must be with those ingredients. If you look at it from the creative side, you can experiment with new recipes.
Consume local. Consuming seasonal and local products is cheaper than consuming imported ones. Visit the roadside stand and/or your neighborhood or town market. If you are walking through rural areas, visit the stands of local farmers. You will not only be consuming fresh fruits and vegetables, but you will also be supporting a farmer or small business owner.
Reduce your meat intake. Meat cost is prohibitive nowadays. Replace meat intake one day a week with a high-protein dish such as chickpeas and lentils. Cook dishes without meat. Your pocket and your health will thank you.
Group cooking. Gather your friends, choose a recipe and each can contribute ingredients. Everyone must bring their reusable containers. It is the perfect occasion to uncork a bottle of wine and share. Of course, to make it cheaper, divide the cost of the bottle!
Change the brand. Many times, store brands are a cheaper alternative. Most times they are even packaged in the same place as the brand, what changes is the label.
Redeem points and cashbacks. It's time to think about accumulating and redeeming points and cashbacks: If you haven't signed up for points system at your favorite stores and retailers, it's time to do so. In recent days I redeemed more than $40 on a purchase at a warehouse club. This is great pocket savings if you accumulate on products you buy regularly.
"Senior" discounts. Both in the movies and in some stores, discounts are offered if you are 55/60 or older. Walgreens is offering a 20% discount on regular-price items on the first Tuesday of the month to people 55 and older.
Section of last units/discounts by expiration date. Econo generally places discounted items at the entrance of the store and in some end-aisle refrigerators when they are about to expire. At Walmart I always check the discount section since they sell at good prices and even in the meat section there are some that are close to expiring their short expiration date that are on sale. Golden rule: check smell, color, consistency. I've never had a bad experience, but I always check.
Consume EVERYTHING in the fridge and in the refrigerator. Look for creative recipes and invent with what you already have.
Leftover time. Store, pack and consume leftover food. Yesterday's rice can be an excellent companion for today's meat. Pack your leftovers and bring lunch to work.
Check your fridge. A weekly check for proper cooling and general cleanliness is something we need to do to maximize our food. Many times, we forget what we keep, and it can rot or go bad. A periodic review can be your best ally.
Buy in large quantities. Buy in bulk, divide, store, and freeze. And if it is for sale at an incomparable price, buy a double portion and freeze it. I like to do this with pork chops and some meats that are usually on special.
Always check the price per unit. This is a huge saving secret as it allows you to stretch your budget and get the best value for your dollar.
If you have a patio or like to grow in containers, it's time to create your own home garden. If you have a relative, neighbor or friend who has land and you don't have, offer to share the harvest of what you sow. If there is an empty lot in your community, talk to your neighbors to create a community garden.
When you get home from the supermarket or defrost meat, season, and marinate. Leave the meat ready in portion containers. You will think twice before buying food outside.
Maximize the use of coupons in the applications. Check before buying if you have a coupon. Today, most coupons are digital and available in apps.
Use a "cashback" program with applications such as Ibotta, Fetch Rewards, Rakuten, CheckOut 51, etc. You can recycle your money quickly with these applications. They return a percentage of your payment in the product. For example, when the cereal I like is on sale for $1.99 and the app gives me back 50¢ that money accumulates, and you can redeem it for cash through Pay Pal or gift cards that you can redeem online or in physical stores.
Look for discount code. At Amazon, as in many online stores, there are plenty of discount codes available. If you subscribe to pages that promote discounts you can save a lot of money
Combine trips and errands. Gasoline prices increase every week, therefore, if you can organize everything in a single trip, you will be saving some precious money. If you join a friend or relative, much better.
Borrow, exchange and reuse. Most of us have items that we have bought for a single occasion or that we do not use frequently. Try borrowing (always returning in the same condition), trading with your neighbors/friends/family or on trading websites. If you have something that you are no longer interested in, offer it and request something that you need or want. Your pocket and the planet will thank you.
Check thrift stores, bazaars, garage sales and second-hand markets. I have a beautiful Roberto Cavalli dress that was originally priced at $1,500 and I got it for $12 at a thrift store. I fixed the zipper, sent it to the laundry and voila! In the same way you get books and household items (among many other things) at an excellent price.
Now, during the summer consider "house swapping" or home exchange. If you want to go on vacation and you know a relative or friend who lives in another town or near a tourist attraction and who is going to be away on the same date offer to take care of their pets while you stay at their home or exchange houses. I did it with my cousin once and I loved it. I took care of her beloved dog, Spike and her home while studying for my Mat Pilates certification for a week in a seaside town. She saved the pet care money, and I saved on my stay.
Low-cost vacations. You can organize yourself and enjoy some days off in Puerto Rico without spending a lot of money with day trips or one-day trips. The important thing is to look for activities that everyone in the family likes. Going to the beach is usually free (unless you have to pay for parking). In Puerto Rico, there are forests, parks, protected areas, and historical places in our towns that offer us enjoyment and culture all in one.
Consider generating a second income. Whether it is selling a product, offering a service, or doing some work on your free time, you can generate that extra money that allows you to face the high cost of living.
Cut unnecessary expenses and subscriptions to services that you hardly use. Two years ago, I parted with the antenna service to watch television. From $119 a month, I went to paying 99¢ for a channel app that allows me to watch local programming and some programming from Spain and the United States through my ROKU-enabled TV. It's time to negotiate rates and look for better deals on internet, cell service, and other subscription services.