O'Reilly expands to Puerto Rico after initial attempt in 2020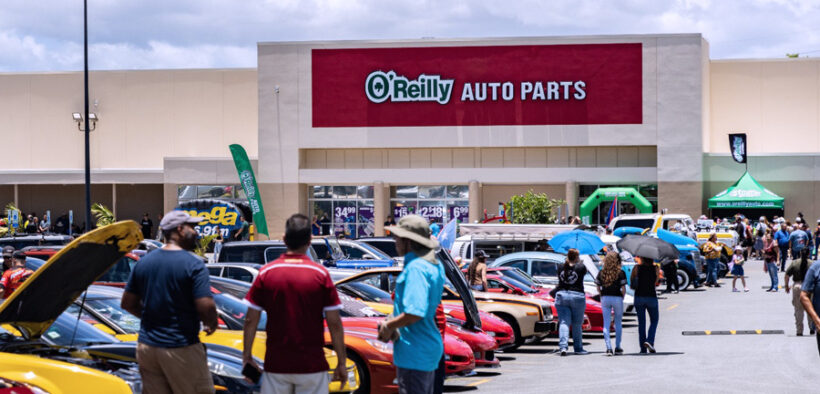 To serve both do-it-yourself and professional automotive service providers in more locations, Missouri-based auto parts retailer O'Reilly Automotive Inc., has expanded into Puerto Rico, opening its first distribution center and two retail stores, one in Hatillo and another in Bayamón.
The move confirms the retailer's intention of establishing a presence in Puerto Rico, after initially choosing the site of a former Walgreens store on PR-2 in Hatillo nearly three years ago. In July 2020, during the initial months of the COVID-19 pandemic that led to lockdowns and business disruptions on the island, O'Reilly began working on the 10,300-square-foot store in Hatillo, painting it in its iconic red color and installing its signage, as News is my Business reported.
But a few months later, everything was taken down and no more was said. A spokeswoman for the retailer confirmed that COVID-19 related issues caused the delay, and the Hatillo store will be located in the same building across from the Plaza del Norte mall in Hatillo.
"This expansion would not be possible without the outstanding dedication of our team members," said Greg Johnson, O'Reilly's chief executive officer, who was in Puerto Rico for the inauguration. "We're known for our teamwork and enthusiasm, so it was no surprise to me how excited our team members were to bring our services to a new area, with many traveling to the island to help with training and setup."
The new stores and distribution center have created dozens of jobs, and O'Reilly is looking to fill more positions. Applicants can search for jobs in the stores or in the distribution centers.
The Puerto Rico distribution center is attached to the Bayamón store and features more than 128,000 square feet of warehouse and office space.
"We always strive to get the right part to our customers where and when they need it," Johnson said. "We also pride ourselves on stepping out from behind the counter to help customers with everything from wiper blade installation to battery testing and more. At O'Reilly, you'll find the friendliest, most knowledgeable professional parts people."