Oriental bank adds 85 ATM network locations in P.R.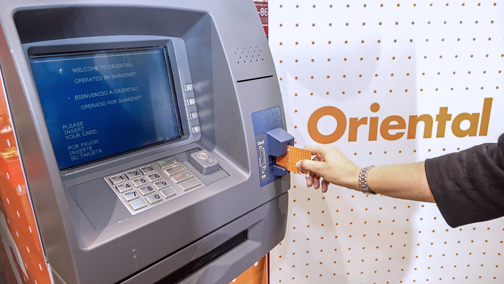 Oriental bank announced Tuesday the expansion of its ATM network with the addition of 85 new locations through an agreement with equipment provider Sharenet.
The majority of those new ATMs will be located in Walgreens. Through the partnership, Oriental becomes the island's second-largest ATM operator, company officials said.
"We're aware that ATMs are an alternative channel to access money. In fact, 79 percent of the population in Puerto Rico uses them for their transactions," said Ada García, senior vice president of business development, and individual banking at Oriental.
"With that in mind, now we have a total of 332 ATMs in Puerto Rico that will be free of charge to our clients, with 72 of them located in Walgreens drugstores throughout the island," she added.
The agreement with Sharenet also adds more than 2,000 locations in the U.S. mainland that provide free services to Oriental customers, said Carlos Pérez, corporate sales director for ATM provider in Puerto Rico.