Oriental unveils site to assist customers in managing loans on-the-go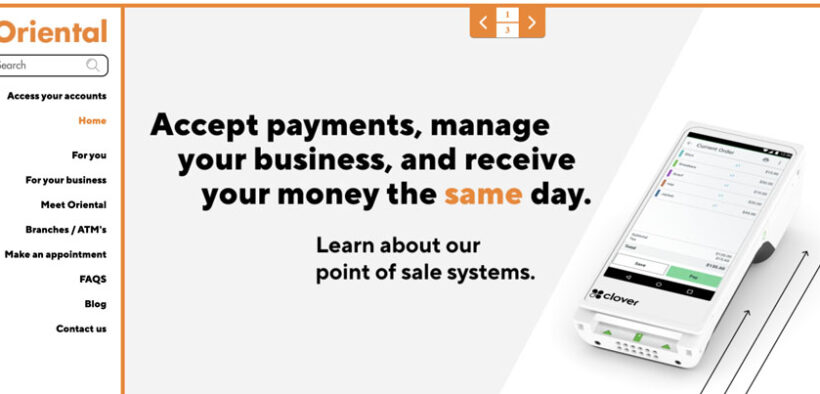 Oriental announced the launch of a new service-oriented website for customers with personal loans, auto loans, mortgages, lines of credit and credit cards.
Clients can pay their loans and get additional information about services related to their loans. The website offers customers the convenience and flexibility of managing their loans from anywhere and at any time using a computer or cellphone, without having to visit a branch or wait on the phone.
The website features a dashboard that displays the customer's credit relationships and their status at a glance. It also has a range of services to facilitate the payment process, which can be done using any bank account.
Users can view their loan payment history, generate balance cancellation letters, view the progress of their loans by seeing how much has been paid to date and the loan balance, submit and view the status of their service requests or claims, start the claims process in the credit report, and set up automatic payments.
"We know and understand that we have less time every day to do personal errands, so we developed the new payment and service website, unique in Puerto Rico, for our credit customers of individual products," said Idalis Montalvo, vice president of Marketing and Public Relations at Oriental.
"Thanks to innovation and technology, now our customers will be more than ready to pay off their loans in an accessible, safe and convenient way, in addition to getting other services for which they previously either visited a branch or called," she said.
"Now they have everything in one place, easily accessible and easy to use. This is just the beginning, as we're actively working to add new services and solutions to make life easier for our customers this year," Montalvo added.
"At Oriental, we're committed to offering our customers an exceptional online banking experience, this new service is proof of that commitment," Montalvo said.
The service site provides a secure environment for loan transactions, given that it requires double-access security, through which customers receive a security code that must be entered. There are two options to gain access: entering the Social Security number and date of birth or the loan number. Registration is not necessary.