P.R. 'Best Employers' survey underway to choose top companies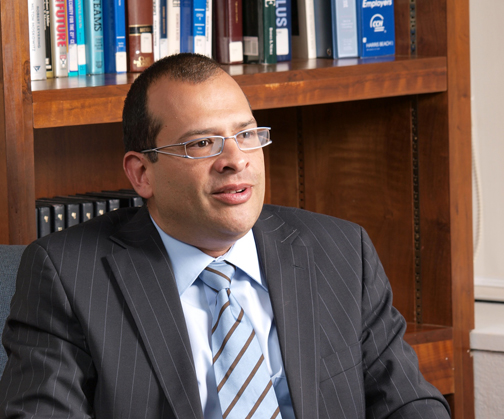 Because finding top professionals is harder than ever, companies need to do their part to get noticed. Achieving recognition as one of Puerto Rico's best employers highlights a company's commitment to success.
The 2012 "Best Employers" survey — the only of its kind locally — helps identify and acknowledge companies excelling in creating a healthy workplace while achieving their business goals. By combining these and other attributes, companies on this list become benchmarks for their industries.
"In the economic circumstances under which we are living, this type of survey becomes more relevant because it gathers valuable information on the different human resources practices in place by local companies," said Manuel Bermúdez, Aon Hewitt's general director of consulting for Puerto Rico, the Caribbean and Central America. "It's not only about what companies are doing to survive, but most importantly, what they're doing to excel, which is what differentiates the more proactive from the rest."
Aon Hewitt, a company specializing in human resources and outsourcing services, is sponsoring the survey along with El Nuevo Día newspaper. The companies are offering an orientation session today to discuss the survey's methodology and the participation process.
For this year's edition, the eligibility requirements have been adjusted to give the opportunity to more businesses to participate. The 2012 Best Employers' selection will not be limited to a set amount of companies, and will be categorized by company size, among other changes. These changes respond to recommendations Aon has received from survey participants through individual interviews and focal groups.
To be eligible for participation in the survey, companies must be in business for at least three years, must be registered at the State Department, and have a minimum of 65 employees.
Among other things, the survey allows companies to identify opportunities for growth, as it enables employees to express their opinion regarding the company's programs and benefits.
"Through our work with clients we find the different ways in which companies handle crisis. In the case of small businesses — given their volume and available resources — the trend is to focus solely on programs that support the basic human resources functions, such as recruiting, compensation and benefits," said Bermúdez. "In larger companies, the focus includes strategic management and operations, talent development, and risk administration. With the study, we expect to validate these trends."