P.R. radio industry planning 'historic get-together'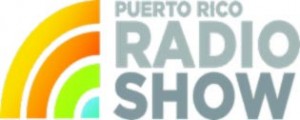 Puerto Rico's commercial radio industry is marking a significant milestone this year, when it will commemorate 90 years since WKAQ-AM, its first station, went on the air in 1922.
As part of the celebration, the Puerto Rico Radio Broadcasters Association will host its first "Puerto Rico Radio Show," a get-together of the island's industry professionals and personalities with the goal of reaffirming radio's place as the island's most interactive medium.
The event taking place June 21-23 at the Conrad Condado Plaza Hotel will gather exhibitors, seminars, conferences and live transmissions. Some of the themes of the convention will be: Puerto Rico's first radio "up front," during which radio stations present to advertising agencies and industry insiders the results of the "Oye Como Va" radio marketing study; the integration of social networks to contemporary radio; the selling power of radio; as well as lectures and seminars for technicians, sales staff and engineers.
One of the invited speakers is international communicator and sales strategist Paul Weyland, who will present his sales techniques workshop.
"In this seminar attendees will learn why price is the last thing a business or product should sacrifice, even in times of recession. We will uncover how to communicate to the customer different ways to sell value over price," Wayland said.
Puerto Rico is host to 127 radio stations and is the U.S. jurisdiction with the highest concentration of stations per square mile.
"The purpose of this historic radial gathering is gather colleagues and industry clients to introduce a new style of radio. A more agile and modern radio," said Alan Corales, Radio Broadcasters Association president. "Today, radio can transmit not only in Puerto Rico, but to the entire world via the Internet."
Radio continues to offer the public a variety of programming options, aside from being vital to the success of advertising strategies, he said.
According to research firm Arbitron, Puerto Rico's radio stations reach some 3 million local listeners each month, which is a significantly higher when compared to the scope television and newspaper have, said Vilma Llavet, senior saleswoman for the company.