P.R's Spotery to compete in pitch competition at SXSW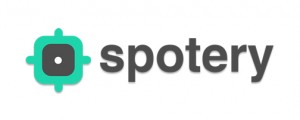 Puerto Rico based startup Spotery has been selected as one of 10 startups to participate in the SXAmericas' first pitch competition dedicated to startups from South America, the Caribbean, Spain, and Portugal on Mar. 14, in Texas. Some 114 startups from the region applied, the company said.
Spotery is a website dedicated to solving the problem of finding and booking space for activities. Spotery includes not only commercial venues, but also has a focus on community by engaging with cities, schools and universities. The company launched its beta site in late 2015 and is getting ready for a public launch. Spotery is based in San Juan and has plans to expand from there.
"We're thrilled to be part of this inaugural pitch competition at SXSW SXAmericas," said Spotery's CEO, Wesley Cullen. "I'm looking forward to sharing Spotery with people from so many places, as well as learning about their startups."
Spotery's selection into the group is "another validation of the potential of Spotery," members of the company's team said.
"This is an idea we thought of and have developed in Puerto Rico. It is humbling to be selected and be able represent the talent from our island," said Juan Padilla, co-founder and director of strategy.
The rest of the people rounding out Spotery's team are: Efrain Longhart, director of technology, who has extensive experience designing and developing programs, as well as managing teams of developers; Wendolin Bosques, director of operations, who is a procedures and implementation professional, having lead the implementation of new technologies at major corporations and for the government; and Ricardo Dávila, director of partnerships, who had dedicated his career to business development and client management.
Spotery has been granted the Puerto Rico tax decree 73, which includes incentives such as granting tax credit eligibility for 50 percent of the company's R&D expenses.
SXSW is the influential annual conference/festival in Austin, Texas that includes music, film and interactive media. SXSW Interactive is focused on emerging technology and has built a reputation for being the place to introduce many successful startups.