Parallel18 selects 21 startups for 11th Gen acceleration program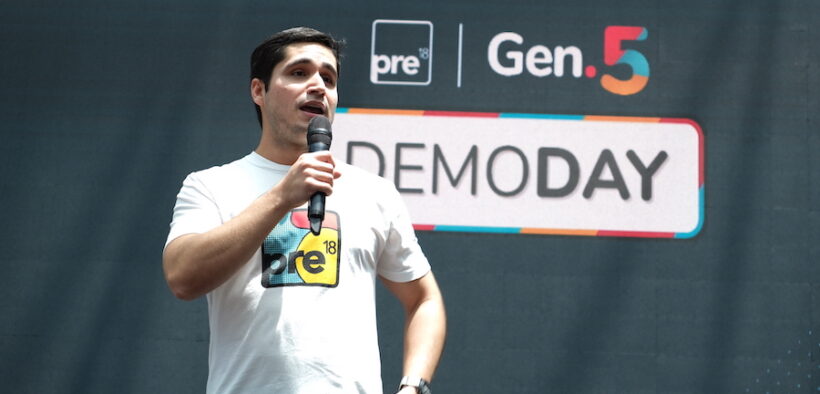 Parallel18's international acceleration program for startups, P18, has announced the selection of 21 companies for its 11th generation. Parallel18 is an economic development initiative that attracts high-impact startups to scale from Puerto Rico to global markets.
The 21 companies were selected from more than 275 applications through a "rigorous selection process" that involved judges and a selection committee composed of individuals from various nationalities.
Three of the selected companies are from Puerto Rico and are past generations of Parallel18's pre-acceleration program, Pre18. The program also selected four companies from the United States, four companies from Mexico, two companies from Colombia, two companies from Argentina, one company from Chile, one company from the United Kingdom, one company from the Dominican Republic, one company from Brazil, one company from Uruguay and one company from Peru.
The startups selected for the P18 11th generation include POP Insured (Puerto Rico), Quibble (Puerto Rico), Buzzzy (Puerto Rico), EcoSiS (Mexico), PATHBOOKS (Mexico), R3D (Mexico), Kasera (Mexico), CryptoMate (Argentina), Flexit (Argentina), Foothold (United States), Parrots Inc. (United States), Recepta Inc. (United States), GyftGram (United States), Sekure (Colombia), SonGain (Colombia), Skyblue Analytics (Uruguay), Unicorn Academy (Peru), Accessercise (United Kingdom), Adaflow (Brazil), Botcity (Dominican Republic), and CICLA (Chile).
The business accelerator is the main entrepreneurship program of the Puerto Rico Science, Technology and Research Trust and receives support from the island's Department of Economic Development and Commerce.
The initiative offers entrepreneurs from across the world access to high-quality business education, financing and a contact network that will help them scale globally while positioning Puerto Rico as a strategic center for innovative technology-based businesses.
"Once again, the Puerto Rico Science, Technology and Research Trust, through our grant, mentoring and business connections, will be the facilitator for this group of startups so they can continue contributing to Puerto Rico's economic development," said Lucy Crespo, the Science Trust's CEO. "We are very excited to meet this new generation and see how they will support the entrepreneurial ecosystem and at the same time scale their products and services to other markets."
This time around, the companies will receive an economic contribution of $60,000, which will be divided into two segments. The first part will be a $40,000 equity-free grant and the second part will be a $20,000 investment through a simple agreement for future equity (SAFE).
The selected companies offer innovative solutions in industries such as education, fintech, health and medical devices, e-commerce, real estate and construction, insurtech, consumer goods, energy and cleantech, productivity software, and enterprise SaaS (software as a service).
The program will kick off on June 26 and will be held in-person. International startups must move to the island for 20 weeks.
"We are very excited to once again welcome the companies that will be participating in our international program at Parallel18," Parallel18 Executive Director Héctor Jirau said. "The selection committee was extremely rigorous in selecting 21 high-quality companies. They are very mature companies with an aggressive mentality to expand into other markets, including Puerto Rico as a center of innovation and starting point to monopolize these new markets."
Jirau further added that for the second time, the Science Trust will be investing in all the companies participating in the cohort, "which will increase our investment portfolio to 63 companies."
"This is a great achievement at the industry level and cements our commitment to leveraging the innovative capacity of our population and conveying the message that the island entrepreneurial ecosystem has nothing to envy to other ecosystems such as Silicon Valley," Jirau added.
The selected companies will join the 256 startups that have completed the program since 2016. They will also have access to a network of investors, business partners and contacts who work closely with entrepreneurs and address all key aspects of their needs. They will also have access to the entire Parallel18 community, made up of program alumni, a wide network of mentors, corporate partners and investors.
Among the benefits P18 participants have, those startups that fully complete the program and raise private capital are eligible for Parallel18 Ventures and its matching fund. This subprogram focuses on helping startups create a solid investment strategy while connecting them with a curated network of investors. The Science Trust is the main investor of this fund.
Another benefit for P18 participants is Parallel18 Connect, a corporate innovation program that promotes and links startups with large, well-known and high-profile corporations to foster business relationships and collaboration.
Since its inception in December 2015, the acceleration program has received more than 8,700 applications from more than 60 countries, and 258 companies have completed the program.