Planning Board pegs '15 economic growth at 0.2%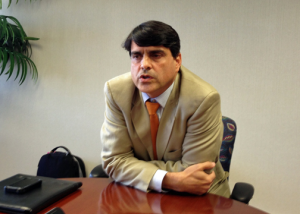 The Puerto Rico Planning Board released Tuesday its economic projections for Fiscal years 2014 and 2015, in which it is estimated a base growth in real Gross Domestic Product of $6.5 billion million this year, representing an increase of 0.1 percent compared to Fiscal 2013.
For fiscal year 2015, the GDP is expected to reach $6.53 billion, an increase of 0.2 percent. At current prices, the GDP is projected to be $72.8 billion and $74.6 billion for fiscal years 2014 and 2015, respectively, Planning Board President Luis García-Pelatti said.
During Fiscal 2013, Puerto Rico's economy achieved real growth of 0.3 percent, compared to fiscal 2012, he said. At current prices, the GDP reached $70.7 billion, and increased 3.0 percent over Fiscal 2012.
The main assumptions considered in these projections were:
The world economy;
The U.S. economy;
Oil prices;
Adjusted merchandise exports;
Visitor spending;
Investment in construction;
Investment in machinery and equipment;
Federal transfers to individuals;
Reduction in government consumption expenditure;
Increased employment figures on the establishment survey after the review of the 2012 and 2013 samples;
An increase in the U.S. Economic Activity Index, which was revised in February 2014; and
Increased manufacturing payroll due to revision of the 2012 and 2013 sample.
He said the projections are subject to change according to the changes that affect all of the factors taken into consideration to arrive at the numbers.