Op-Ed: Puerto Rico's glass is not half empty, but half full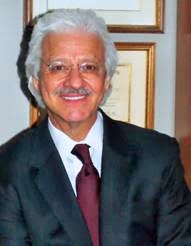 The Christian Holy Week ("Pascua,") as well as the Jewish festival of Passover (Pasach) are upon us. On Easter, Christians celebrate the resurrection of Jesus Christ, three days after his death on a cross. The Jewish people celebrate Passover to commemorate their liberation by God from slavery or their freedom as a nation.
Besides the religious connotations of these solemn celebrations, they also provide us a period of tranquility, solace, and introspection that enables us to dwell and ponder over the state of our affairs.
With said objective in mind, I have revisited an extraordinary quote from "A Tale of Two Cities," brilliantly written by Charles Dickens, as a reflective introduction to this short note of mine dedicated to all during these days of contemplation.
The quote reads as follows:
It was the best of times, it was the worst of times, it was the age of wisdom, it was the age of foolishness, it was the epoch of belief, it was the epoch of incredulity, it was the season of Light, it was the season of Darkness, it was the spring of hope, it was the winter of despair, we had everything before us, we had nothing before us, we were all going direct to Heaven, we were all going direct the other way…."
Great minds have quoted this famous passage of the immortalized novel about the French Revolution, since it "hints at the novel's central tension between love and family, on the one hand and oppression and hatred on the other." In my humble opinion, this famous verse well mirrors events occurring in Puerto Rico, the dichotomy of our daily existence, and the reality of our magnificent island.
However, I do not dare to analyze this extraordinary universal classical work of literature by one of England's best-known writers and social critic. I simply have taken the liberty of pondering on these words to reflect on its relevance to our own present reality in Puerto Rico.
Many of us may have opposing and different views on the triumph and plight that Puerto Rico currently encounters, since the island is at times a land of contradictions, plagued by great inconsistency, and full of discrepancies, as to the extent of these triumphs and plights. Puerto Rico certainly is not a monotonous or a pedestrian land.
Conversely, though to some it may be difficult to accept that Puerto Rico is in fact living times of accomplishments and success. Nonetheless, it would be dishonest to simply state the good without accepting and acknowledging that we presently face what seems at times as insurmountable challenges, especially with regards to our government's public finances. But it would show a lack of perception to simply conclude that Puerto Rico simply lives in times of decadence and turpitude.
I am fully aware of the difficult economic situation faced by our government. Yet, we should be cognizant and be mindful of the serious and responsible efforts that are being made daily by the administration of Gov. Alejandro García-Padilla to deal with and responsibly resolve these profound financial issues of our central government.
There is more to Puerto Rico
There is more to Puerto Rico than this complex quagmire in which it has been submerged for many a years. Puerto Rico is much more.
We are our People. We are our capacity to lift ourselves from our bootstraps and leave behind the epithet as the poor house of the Caribbean and become the proud and successful country that we know we are. We are also our capacity to attract investors through Laws 20 and 22, and prestigious entities, such as Lufthansa, Seaborne, Aerostar, Avianca, among others.
We are also our capacity to promote and develop Roosevelt Roads, the Science, Technology and Research Trust, tourism, medical tourism, agriculture, and promote small and medium businesses.
We are, additionally, our capacity to implement the energy reform, pension reform, and tax reform.
We are, as well, our capacity to promote agreements with our neighbors in the Dominican Republic, Columbia, Panama, and Peru. Puerto Rico is certainly much more.
So, maybe instead of using this exquisite quote from "A Tale of Two Cities" as a reminder of our present realities, I should have simply made reference to an old well-known common idiom, generally used rhetorically to reflect particular circumstances or situations that may constitute events of optimism or pessimism, depending on our distinct views. I am referring to the old paradox that questions, is our glass half empty or our glass half full.
I genuinely believe that we do ourselves and Puerto Rico a great deal of good by permitting ourselves to give credence, in the spirit of Holy Week and Passover, to the generous hard work that so many are doing for Puerto Rico, especially since this hard work is enabling Puerto Rico to accomplish feats even in times of despair and tribulation. It may be time to accept that Puerto Rico's glass is not half empty but half full. And, though we may seem at times to live only the worst of times, if we look closely enough, we will find that we live in times of hope.
To all, "Felices Pascuas" and "Chag Sameach."