AGC of Puerto Rico honored for charitable work in '14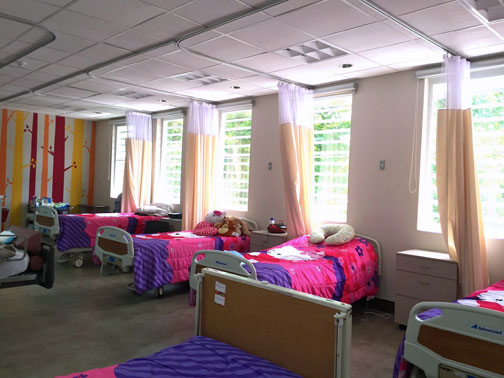 The AGC of Puerto Rico was honored Monday for helping to rebuild and renovate a local children's hospital.
As a result, the construction group was awarded first place in the chapter projects category and was one of five organizations nationwide to win the "AGC in the Community Award" from the charitable arm of the Associated General Contractors of America, AGC Charities Inc.
"Truly exceptional construction projects are those that not only improve our communities, but also improve people's lives," Jim Clemens, chairman of AGC Charities and chairman emeritus of Philadelphia, Pa.-based Clemens Construction Co. "These projects stand out for both strengthening communities and helping those in need."
The Children's Hospital renovation was a two-phase project that included the main room and the bathroom. The main room renovation included brand new flooring and windows, acoustic ceiling and wall refinishing; and the bathroom renovation included accessibility improvements, brand new flooring, partitions, toilets, faucet, hand shower kit, accessories and grab bars. These changes improved the quality of life of underprivileged girls with chronic and terminal conditions and the nurses that take care of them.
A panel of judges representing all areas of construction selects AGC in the Community Award winners. Award entries were evaluated based on the level of commitment, the scope of the philanthropic efforts and the quality of the benefits to the community.