Puerto Rico start-ups to pitch business ideas in NYC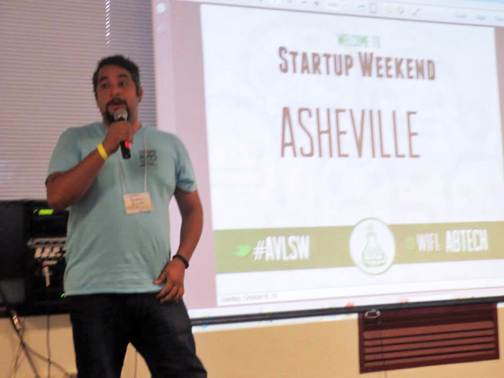 Four Puerto Rico start-ups will pitch their businesses and products in New York City today, at the "Startups of Puerto Rico Showcase event" slated to take place in Manhattan.
The start-ups pitching are: Blimp, represented by Giovanni Collazo, a startup providing "beautiful and easy project management for doers;" Leavebox, represented by Roberto Santos, which describes itself as the place "where human resources meets business intelligence by providing tools to manage employee absences;" Kytelabs, represented by Jonathan González, which offers OneCard, a card that allows users to pay from any account, anywhere, on any system; and, iGenApps, represented by Norman Ortiz, which allows users to "create function-rich mobile apps from the palm of their hand with no programming."
"Puerto Rico has unique benefits to offer in the global context," said Ramphis Castro, co-organizer of the event. "Right now, there are more than 7,500 engineers in all disciplines training on the island. By combining this bank of talent with the tax advantages and entrepreneurial ecosystem, we have the opportunity to attract capital and customers to our environment. We are creating opportunities for talent to function professionally here."
The pitches will take place in the evening session of the program, in front of a panel of judges that includes Bob Dorf, Amol Sarva, KJ Singh, and Ricardo García-Amaya. Dorf is a start-up trainer and coach and co-author of the book "The Start-up Owner's Manual: The Step-by-step guide for building a great company." He has "founded seven start-ups for two home runs, two base hits, and three tax losses."
Sarva is a self-described "founder, builder, and philosopher" currently building a new company. He was the founder of Peek, which created the world's first mass-market smart device — a $30 email and Internet gadget that won Time's Gadget of the Year, Wired's #1 Gadget and many more awards on its debut. Singh is currently a director at start-up accelerator TechStars NYC. Meanwhile, Amaya is executive director of the New America Alliance Angels, will also be part of the panel.  Without a doubt, a winning panel to provide valuable insights to the entrepreneurs.
Other entrepreneurs from the Puerto Rico start-up community will also present in their areas of expertise, including Luis Figarella, who will discuss how a coherent IP strategy (including patents) can make or break an entrepreneurs' lifelong dreams.
Entrepreneur Carlos Cobián, who has expanded his business to 17 countries and thrived across multiple generations of mobile technologies, will share his lessons learned. Lastly, Albizu García will discuss insider secrets that prove Facebook is now the go-to, bang-for-buck platform for fast-growing start-ups.
"Economic development now occurs in global relations networks," said Marcos Polanco, also co-organizer of the event. "Therefore, it is natural that the island's community of start-ups initiate relationships with other innovation centers, such as those that exist in New York."
According to statistics compiled by the National Venture Capital Association, in 2012 the state of New York received $2.3 billion in venture capital investments, landing in 3rd place in the nation after Silicon Valley and Boston.
Start-ups of Puerto Rico is a factory that produces entrepreneurs who are establishing high-tech companies based in Puerto Rico, organizers said.