Puerto Rico Feb. net revenue at $670M, beats estimate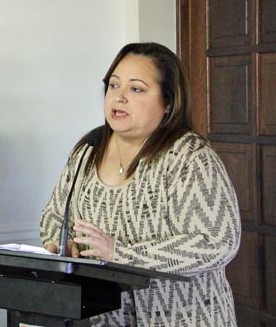 Puerto Rico Treasury Secretary Melba Acosta-Febo said Tuesday that preliminary General Fund net revenues for February totaled $670 million, exceeding estimated collections by $57 million.
Cumulative collections for the fiscal year (July to February) amounted nearly $5.3 billion, approximately $491 million, or 10.2 percent, higher than the prior year and $96 million more than the estimated amount for this period.
Acosta Febo stated that corporate income tax collection continued the growth trend observed throughout the fiscal year-to-date. Revenues from corporate tax in February were $33.6 million, about $13.1 million, or 64 percent, more than the same month last year. Individual income tax collection amounted to $129.7 million, an amount similar to February of last year.
Withholding to non-residents decreased by $95 million year-over-year; however, February 2013 collections in this category included $110 million in revenues from advanced payments by several companies that did not recur this year.
If the advanced payments were excluded from the year-over-year comparison, revenues from corporate tax would have increased by $15 million, the agency said.
The main excise tax categories also increased over last year. Revenues from the excise tax on foreign corporations subject to Law 154 were $172.7 million in February, about $31.8 million, or 23 percent, more than last year.
Excise taxes in categories related to personal consumption, such as alcoholic beverages, cigarettes, and motor vehicles, increased 23 percent, 2 percent and 11 percent respectively.
With respect to Sales and Use Tax revenues, Acosta-Febo said the General Fund received $99.2 million, which is $2.4 million, or 2.5 percent, more than in February of last year.
"This continued growth in collections is the result of legislative measures that were implemented by the administration to strengthen the government's finances. We are continuing to increase our efforts to stop tax evasion and increase collection," said Acosta-Febo.