Puerto Rico Community Foundation program spurs entrepreneurship, job creation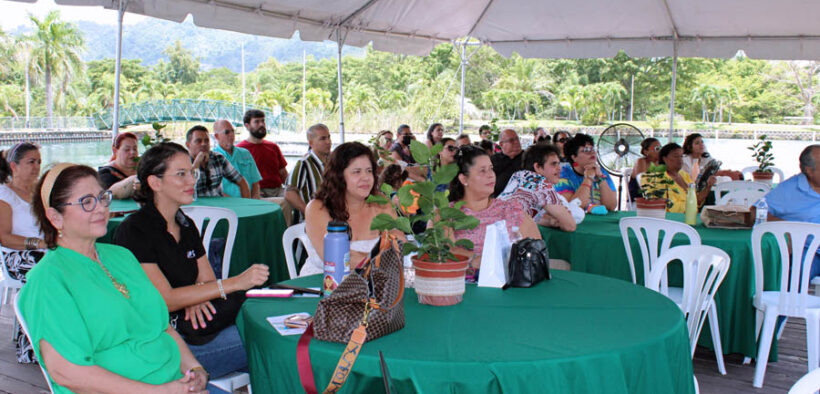 Fifty-three individuals residing in 19 towns in Puerto Rico have completed 13 business training workshops offered by the Small Business Incubators and Accelerators Program (SBIA) of the Puerto Rico Community Foundation (FCPR, in Spanish). The entrepreneurs acquired knowledge and tools, and strengthened their skills, which enabled them to finalize a business plan or obtain a business registration, thus contributing to economic activity at a community level.
The program is an initiative supported by the Puerto Rico Housing Department through Community Development Block Grant Disaster (CDBG-DR) program funds. It is managed by the FCPR in collaboration with the Créalos incubators and accelerators of the Office for Promotion and Human Development (OPDH, in Spanish) in Arecibo, the Mujeres de Islas Solidarity Incubator in Culebra, and the Center for Microenterprises and Sustainable Agricultural Technologies Inc. (CMTAS) in Yauco.
One of the participants, Grace López-Collazo, 59, decided to start her own business after losing her job as a medical representative in a pharmaceutical company, where she had worked for 38 years. She chose to turn her hobby of making costume jewelry into a source of income. Her business, Stilo Grace, sources 99% of its materials from local stores and recently launched its online store, stilogracepr.com.
"I didn't have any hobbies, but during the COVID-19 pandemic and the lockdown, I took jewelry-making classes and realized that I had a talent for crafts," López-Collazo explained. "I started making chains for face masks, and unintentionally, they reached as far as Panama, Spain and the United States. When I received the unexpected news that I was going to lose my job, I turned uncertainty into action and prepared myself by acquiring materials to continue creating, this time establishing goals."
López-Collazo further added that attending the Créalos workshops helped her gain more confidence and new tools to develop her business further.
"Among my plans is to expand the reach of the brand, create seasonal collections with unique and one-of-a-kind pieces and, who knows, maybe eventually have a physical store where we can unleash our imagination according to each customer's taste and creating on the spot," López-Collazo said.
The 53 entrepreneurs range in age from 22 to 62 years old and aim to develop businesses that address the needs of their communities and generate employment. Their businesses span various sectors such as food and beverage production, bakery, costume jewelry, educational material development, child care, health and beauty services, art therapy, party decorations, accounting services, and agricultural enterprises focusing on animal husbandry, medicinal plant cultivation, and agrotourism.
The entrepreneurs reside in Arecibo, Bayamón, Cabo Rojo, Cidra, Coamo, Culebra, Guánica, Guayanilla, Hatillo, Manatí, Naguabo, Peñuelas, Ponce, Quebradillas, Salinas, San Juan, Santa Isabel, Toa Alta and Yauco.
To celebrate the end of this stage, the group participated in an event at the Caguas Botanical Garden, where they showcased their businesses and heard success stories from individuals who have developed businesses such as Aguja Local, Le Menina, ED Digital, Restaurante Asia de Lima, Hatillo Nova Lact, Kathador, Ruta Artesanal, and Vitrales y Algo Más.
"The regional human capital has grown with this business training cycle," said Dr. Nelson Colón-Tarrats, CEO and president of FCPR. "We are glad that the participants now have the necessary knowledge to develop their business ideas, establish them and continue growing, thus activating their own economy and that of Puerto Rico through the establishment of new businesses and jobs."
Over the course of six months, the participants attended virtual entrepreneurship workshops led by specialists in feasibility studies, emotional intelligence in business, government incentives, brand creation and development, solidarity microenterprises, labor laws and employee management, preparation of financial statements, canvas business model, business permits, and e-commerce.
Now, they will continue with mentoring provided by the community incubators and accelerators, which offer guidance and industry-specific information.
This is the program's second cycle. The third cycle will begin in October. During the first cycle, 19 companies were developed and obtained a merchant certificate or presented a business plan.