Puerto Rico entrepreneurs recognized during National Small Business week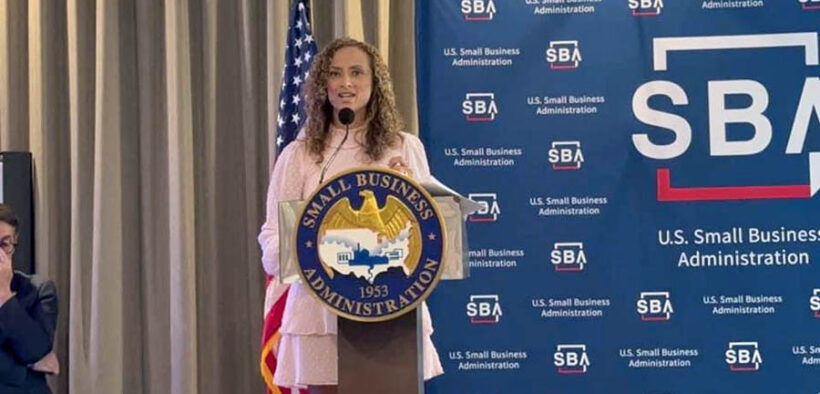 The U.S. Small Business Administration's District Office in Puerto Rico and the U.S. Virgin Islands announced the winners of the National Small Business Week awards, which will take place from April 30 to May 6.
The SBA designation "serves as a testament to the vision, determination and commitment of these entrepreneurs who contribute so much to the American economy," agency officials said.
"For the U.S. Small Business Administration, fostering a culture of entrepreneurship is an essential component for sustaining a vibrant society and serves to enhance the quality of life for all residents," said SBA Puerto Rico and USVI District Director Josué Rivera.  
"The financial independence earned through business ownership serves to improve the quality of life for everyone, especially during these times of global economic uncertainty," he said.
"Through the tools we have provided to thousands of entrepreneurs, we have not only achieved recovery, but also managed to restore the economic growth of our territory thanks to the effort of each one of them," he said.
"For this reason, we're honored to recognize this select group of entrepreneurs in whom we see the personification of resilience in the face of adversity," Rivera said. "These businesses represent the economic engine of our islands and set an example for the entire business community to follow."
Small Business Week 2023 Winners
Small Businessperson of the Year

Carlos E. Bonilla-Colón, DUI Inc.

8(a) Program Graduate of the Year

Israel Álvarez, Multi Air Services Engineers. Corp. (MASE)

Small Family Business of the Year

Daniel Lebrón-Gomez, QG Industries Inc.

Women-Owned Small Business of the Year

Alewadi Figueroa-Martínez, Smile Again Learning Center, Corp.

Veteran-Owned Small Business of the Year

Luis Sierra-Camps, LS Quilting

Veteran-Owned Small Business of the Year (USVI)

Rob Tutton, Vital Solar Tech.
Bonilla-Colón founded DUI Inc. in 2005 to provide commercial and industrial laundry services. Starting as a small business in Aibonito, the company has since expanded its services to include the pharmaceutical industry, hospitals, outpatient clinics and laboratories throughout Puerto Rico. It also offers various products used in controlled environments.
Meanwhile, Álvarez, the founder of Multi Air Services, has been providing refrigeration system and facility maintenance services to companies in Puerto Rico for more than a decade. Referring to FirstBank, which received the 2023 "Bronze Lender" award, Álvarez said he was "so grateful to have a business relationship of over 10 years with a bank where they believed in the potential and in what could be achieved, from day one."
The SBA has celebrated National Small Business Week (NSBW) for more than 50 years, recognizing the contributions of entrepreneurs.